High hopes for new Watercare CEO
Author

Publish Date

Wed, 5 May 2021, 10:22AM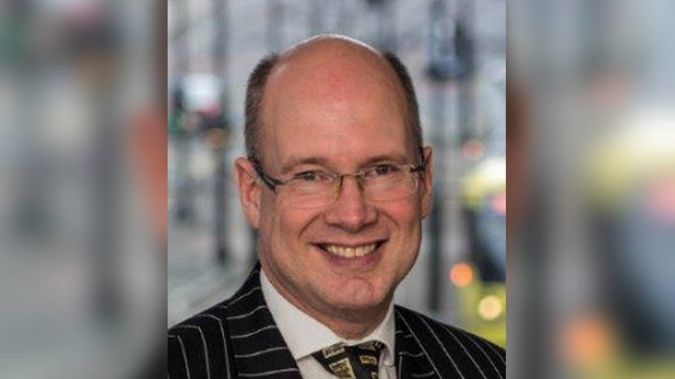 High hopes for new Watercare CEO
Author

Publish Date

Wed, 5 May 2021, 10:22AM
Watercare's new CEO is confident in his plans to improve Auckland's water supply.
Jon Lamonte stepped into the shoes as chief executive at Auckland's water provider five weeks ago.
Lamonte has an operational background serving in the Royal Air Force, in the Falklands, Yugoslavia and Iraq. 
He was CEO of Tube lines in London, looking after three of London's underground lines during the 2012 Olympics, before taking over all modes of transport in Manchester running the largest capital programme outside London. 
Most recently, he turned the first metro line in Sydney from construction into operations, the largest investment in the State's history.
He joined Watercare on the back of last year's record drought, which took storage lakes to a 26-year low of 42 per cent.
He said he's got a list of tasks to get his head around.
"Increasing the city's water supply and looking ahead to dealing with future growth are my top priorities".
Lamonte said he's pleased with the progress they are making on the Waikato 50 project, which will start taking an extra 50 million litres a day from the Waikato River from June.
"We are also taking steps to think about their long-term plan and what water sources are available, as they put together their 20-year asset management plan".
Watercare Chair Margaret Devlin said the Board looks forward to working with Jon as we embark upon the next stage of Watercare's journey.
"This includes the delivery of an $8 billion capital programme over the next ten years, the response to the ongoing drought, and the national water reform programme".
Auckland Mayor Phil Goff has high hopes for Lamonte in this new role.
He said Jon has had an impressive career and brings considerable experience as a Chief Executive and leader to his new role.
"I'm hoping he will bring the skills and experience he has acquired over time to ensure Watercare operates effectively and efficiently".
Watercare's chief executive salaries have in the past been controversial. Lamonte starts on $585,000, far less than the nearly $800,000 of his predecessor Raveen Jaduram.
Lamonte's salary was capped by new council group guidelines that new chief executives in the council-owned companies should earn less than the current council chief's $600,000 salary.