Official election results due today: The eight electorates that could flip
Author

Publish Date

Fri, 6 Nov 2020, 6:00AM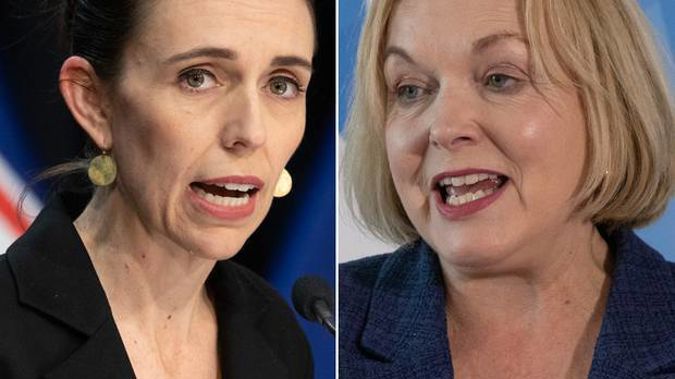 Official election results due today: The eight electorates that could flip
Author

Publish Date

Fri, 6 Nov 2020, 6:00AM
After nearly three weeks of waiting, voters and politicians will today find out the official results from last month's election.
Election officials have spent the last few weeks counting an estimated half a million special votes this year - that includes overseas voters, those who enrolled on Election Day, and those who voted outside of their electorate.
The results could see up to eight electorate sets that were won on election night could easily change hands today.
National MP Shane Reti is teetering on a knife-edge, with preliminary results giving him a 164 vote lead over Labour's Emily Henderson.
Reti says he agrees Whangarei could flip away from him.
"We got swept up like every electorate did in the red surge, so there was no surprise that it was going to have an impact on us as well."
If the seat did turn red, Shane Reti would be able to stay on in parliament as a list MP.
That would push other National MPs who are further down on the list out. National traditionally loses MPs in the special vote - last election losing two seats to Labour and the Greens.
MPs Maureen Pugh, Nick Smith and Melissa Lee are the most likely National MPs to miss out once the specials are announced. 
Pugh's been out on special votes in the last two elections - but became an MP in 2018 after Bill English stepped down.
She describes herself as a yo-yo MP - and says anything can happen.
"It's a waiting game. I can tell you honestly that I've lost absolutely no sleep over it," she told Newstalk ZB - saying she has actually caught up on sleep lost during the campaign. 
Pugh says that she could make it back in in a similar situation to 2018. 
"If I do get to come back in, that would be all well and good, and I would carry on doing what I have done in the past."
Another electorate on the cusp of changing hands is Auckland Central, which was won by Green Party's Chloe Swarbrick, who claimed 9060 votes to Labour's Helen White's 8568 on the night.
Swarbrick says she won't be celebrating until all the votes are counted.
"The way that the specials do typically skew is in support of progressive candidates and parties, so I'm hopeful and looking forward to having it all out of the way," she says.
The race isn't over for the Waiariki electoral seat. Māori Party's co-leader Rawiri Waititi currently sits 415 votes ahead of Labour's Tāmati Coffey.
Waititi says he's optimistic the election results will go his way.
"We've done our bit in terms of campaigning and appealing to our people. We've gone our whanau here some viable choices.
"No matter what the result is, we will continue to work hard for our people heading into the future." 
The other tight races in the electorates are Invercargill, Maungakiekie, Northland, Tukituki, and Tāmaki Makaurau, where the majorities on Election Day were all under 1,000.
The results could also change the outcome of the cannabis referendum. While the referendum to legalise euthanasia passed last week by a high majority in the initial count, cannabis narrowly missed out, failing with 53 percent voting against and just 46 voting in favour.
However, if around 70 percent of the specials vote in favour, the referendum will pass. 
Swarbrick, who campaigned for a yes vote, says it's a tall order, but it's not impossible.
"I think the state of play in politics in the 21st century, let alone my own personal experience with regards to the likes of Auckland Central, has shown that nothing can be written off until those final results come in."
On Election Day, Labour won 64 seats with 49.15 per cent of the vote, while National ended up with 35 seats and 26.79 per cent of the vote.
ACT and Greens both ended the night with 10 seats, while David Seymour's party edged ahead in the party vote, with 7.98 percent to 7.57 percent.
None of the other parties passed the five percent threshold to enter Parliament. 
text by Aaron Dahmen and Courtney Winter