Conversion therapy and intersex surgery: Where parties stand on LGBT policies
Author

Publish Date

Tue, 15 Sep 2020, 9:03PM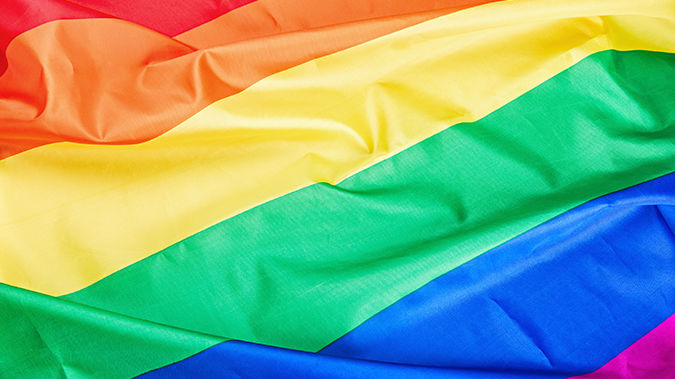 Conversion therapy and intersex surgery: Where parties stand on LGBT policies
Author

Publish Date

Tue, 15 Sep 2020, 9:03PM
An election policy tool designed to gauge political parties on their rainbow community policies has received few contributions.  
The Rainbow Election policy tool launched at the start of September, highlighting where New Zealand's political parties stand on various LGBT+ issues.
The tool was founded by Auckland University's Rainbow Law group. They spoke with various rainbow groups around the country to gauge areas where work is needed on finding equality, and came up with 15 policies that they took to parties contending in this year's election. 
However, only Labour, the Greens and New Conservatives have responded with any policies.
Policy co-lead Jess Dellabarca says they approached all parties about the issues, but got little feedback from them.
"An important part of democracy is knowing where parties stand on different issues, and it is disappointing that parties have no policies whatsoever, or did not get back to us." 
She says that they hope the tool will promote more political lobbying.
"A large chunk of society support things like banning conversion therapy and making it easier to change your sex and gender markers on your birth certificate."
The Greens have backed all 15 of the policies that Rainbow Election have listed, including a political ban on unnecessary medical interventions on intersex infants - a view shared by Labour. 
The Greens want to get rid of the practice saying it's been described by the United Nations as 'torture.'
Rainbow issues spokesperson Jan Logie says silence and stigma means the issue hasn't been given the attention it needs.
She says that's really affected the community.
"Children born in this country who don't conform in terms of the way their bodies look, and there have been surgical interventions performed to normalise their genitals." 
The Greens are also calling call for more action on inclusive sex education, saying schools have an obligation to provide a safe space for students - which is not happening consistently enough.
Logie says there's deep disappointment that the reality remains unchanged for a lot of people with diverse sexual orientation.
"We generally think of ourselves as liberal and accepting of diversity, but so many of our children are experiencing the same harm that many were before law reform."
Both Labour and the Greens have committed to banning conversion therapy, rolling out a rainbow safety policy in schools, ensuring hate speech law protects trans and sexual minorities, and that all rainbow communities are protected in the Human Rights Act.
National hasn't submitted any policies to Rainbow Election. However, while speaking to Newstalk ZB, health spokesperson Shane Reti says National wouldn't back a ban on conversion therapy without 'a lot' more work by government ministries and public consultation.
The party's falling into line with a Justice Select Committee report released last year, which found the practice of trying to "cure" homosexuality is harmful, but didn't recommend an outright ban.
Reti says a number of issues have to be addressed and tidied up first.
"We need to really understand and make a difference between what is conversion therapy and what is counselling - how do we balance the rights of everyone to get this right.
"We can all understand the intent, that we don't want to do harm, but we do get that right."
He says they're open to supporting a ban in the future.
"We've identified some of the issues that we've had with it, but we certainly wouldn't rule out that if they could be worked through, across the house, it could land in a place that would have our support."
But Logie's clapped back - saying the practice should be outlawed now.
"These kind of interventions, and it's a real stretch to call them therapy, are dangerous. They have been comprehensively discredited."
New Conservatives have ruled out support for a ban on conversion therapy and their support for other proposed policies that specifically create support for LGBT+ people.
NZ First, ACT, Māori and The Opportunities Party do not have any policies listed on the election tool. 
text by Aaron Dahmen and Ethan Sills