Greymouth beach cleared of plastic bags
Author

Publish Date

Thu, 8 Feb 2018, 2:53PM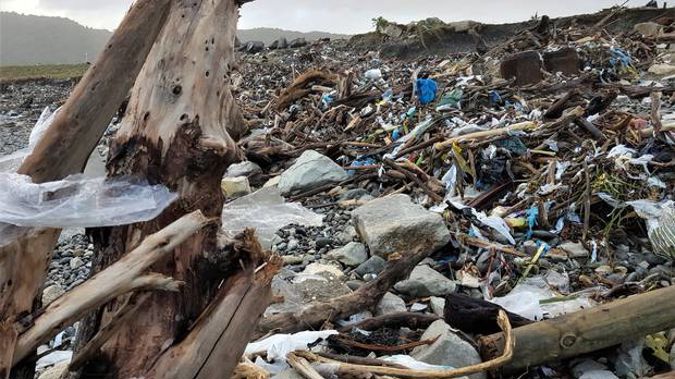 Greymouth beach cleared of plastic bags
Author

Publish Date

Thu, 8 Feb 2018, 2:53PM
Hundreds of thousands of plastic bags have been cleaned up from the West Coast after wild weather ripped open a 20-year-old rubbish dump.

Last Thursday's storm, caused by the remnants of ex-Tropical Cyclone Fehi, tossed the plastic bags onto the beach at Cobden Tip Head and Blaketown Beach, near Greymouth.

Diggers started cleaning up the mess right after the storm, while 200 volunteers turned up on Waitangi Day to continue the efforts and to show how much the district cares about the environment, says Greymouth District Mayor Tony Kokshoorn.

Kokshoorn was shocked to see that the plastic bags they picked up had not deteriorated at all, despite some having sat in the rubbish dump for close to 40 years.

"(The bags) have been in the closed dump for 20 years, but the dump had been open for 20 years before that - it just goes to show they haven't deteriorated at all," he said.

After spending around four hours cleaning Greymouth's beaches, they were left looking "spick and span".

"It was a great effort and went very well indeed," Mr Kokshoorn said.

Council is now looking to create a protection wall in an effort to stop the inundation of the rubbish dump when wild weather strikes again, he said.
- NZ Newswire