'Be safe': Dad swept from rocks by large wave at fishing spot
Author

Publish Date

Mon, 13 Nov 2023, 9:48AM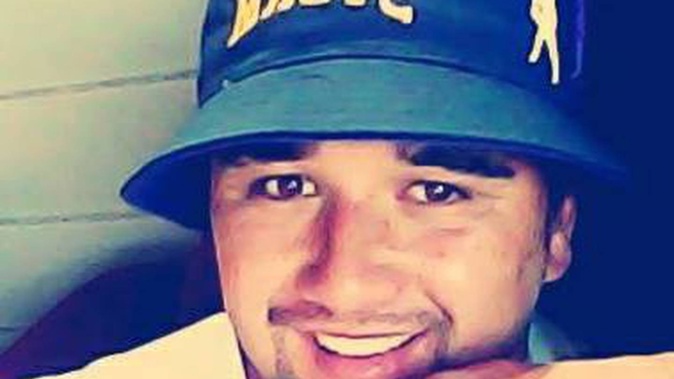 'Be safe': Dad swept from rocks by large wave at fishing spot
Author

Publish Date

Mon, 13 Nov 2023, 9:48AM

Rockfisherman Laken Watene and his two mates were busy packing up their gear after a change in conditions, when he was swept out to sea by a large wave.
The Hamilton father-of-three's two friends tried to help and threw out a burley rope, but the current was too strong and he was at least 20m out, off the Te Akau coast at Matira.
Adam Lush and Pakatai Awatere then ran for help but there was nothing they could do.
An inquest into 30-year-old Watene's death on December 1, 2022 was held by Coroner Bruce Hesketh in Hamilton last week.
Lush told the inquest they got to the spot about lunchtime but after a couple of hours, the wind switched to offshore, increasing the size of the swell and waves.
A wave came in and splashed them about 2pm.
They had a few more casts but more waves began splashing them and they decided to start packing up their gear to leave as high tide was at 5pm.
Lush and Awatere were in the cove of the fishing spot, while Watene, a self-employed roofer, was by the "climbing point" when the wave hit them all, dragging him out to sea.
In his police statement, Awatere said he didn't realise Watene had gone until he looked out to sea.
"I looked straight out to the ocean and there he was, floating backwards. The tide was pulling him back."
He knew Watene had a fear of water so was yelling out to him not to panic.
"I could see Laken was trying to fight the current. He was trying to swim but the wave was dragging him back out towards the ocean."
The men ran for help and called 111.
Watene was a loved father to three children aged 6, 7 and 11.
His partner Savana McTainsh struggled to hold back tears as she recalled events from that day.
She told Coroner Hesketh Watene that particular spot was so "dangerous" he wouldn't take her or their children there.
Crayfish Point, at Matira, near Te Akau, where Hamilton man Laken Watene was swept out to sea while rockfishing in December last year. Image / Googlemaps
"He said it was really dangerous. It was really beautiful though, that's why he always went back there.
"It was like paradise, but very dangerous getting down to it. The waves would get really high so he wouldn't risk taking his family there."
Asked if she had discussed lifejackets with him, McTainsh said she preferred he not go there at all.
"It wasn't even taking things, it was probably not to go there, stay on his boat in the harbour because this place sounded dangerous where he was going."
She said Watene "just loved fishing" and had recently got into rockfishing.
Asked what advice she would give to others heading to that spot, she said "to just be safe and take every safety precaution and lifejackets".
"Just be safe so you can go home to your family."
Coroner Hesketh told her while the inquest wasn't a big one, with him to decide whether Watene was alive or not, it was "an important one and there are some lessons to be learned".
That lesson was about people wearing lifejackets or a buoyancy device while fishing off the rocks.
For Lush it was the first time he'd been fishing with Watene after having talked about it for a long time.
He told the inquest Watene had described Crayfish Point as "a bloody good spot".
"He got some big snapper out of there the last time he went out there."
Asked by Coroner Hesketh what he would do differently, Lush replied, "wear lifejackets" and noted it was against the law not to wear one while rock fishing in Australia.
Coroner Hesketh reserved his findings.
Belinda Feek is an Open Justice reporter based in Waikato. She has worked at NZME for eight years and been a journalist for 19.

Take your Radio, Podcasts and Music with you