Northland businesses losing vital end of summer revenue from slip
Author

Publish Date

Sun, 25 Mar 2018, 9:43am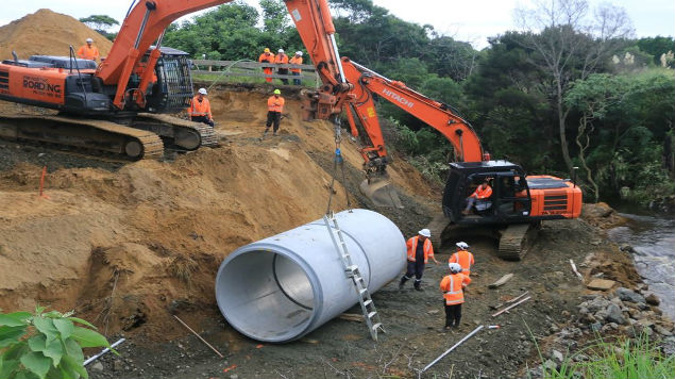 Northland businesses losing vital end of summer revenue from slip
Author

Publish Date

Sun, 25 Mar 2018, 9:43am
Far North business fear they won't be able to replenish key supplies after a washout left a gaping hole in State Highway One.
The washout is about 40 kilometres north of Kaitaia, between Whalers Road and Lamb Road.
NZTA says they're working to open one lane of the road, where the hole is 20 metres wide and up to 5 metres deep.
There's no alternative route north from Pukenui and Te Kao Local Store owner Rosie Conrad says business is drying up.
"We are coming to the tail end of summer so we really are reliant on the last bit of business to get us through the winter. Come Tuesday though we will be desperate for things like fresh veges and our bread and milk."
Many in the area depend on tourism and Conrad says her business could lose around a thousand dollars a day.
"We are used to the tourist buses and the tourists coming north, but now that there's no access north then most of our business has pretty much gone out the door since the slip."
The Transport Agency says good progress is being made fixing the washout and work to rebuild the road has resumed this morning.
The Agency says its goal is to have at least one lane open as soon as possible, but it's unlikely that'll happen before the middle of next week.