Teen murder accused 'aimed knife at chest, not heart'
Author

Publish Date

Thu, 11 Oct 2018, 10:11AM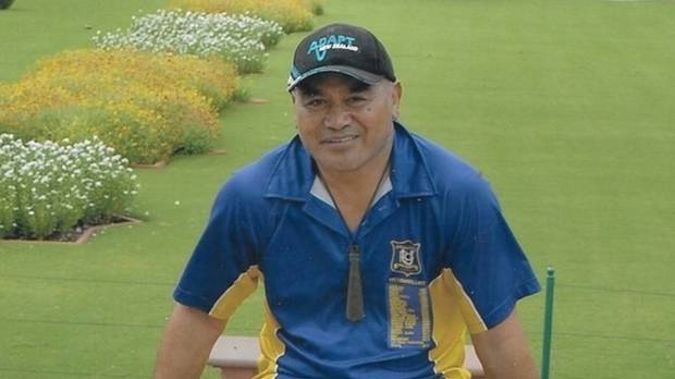 Teen murder accused 'aimed knife at chest, not heart'
Author

Publish Date

Thu, 11 Oct 2018, 10:11AM
One of two teen girls charged with the murder of a Hamilton man admits she was aiming for the victim's chest when she plunged the knife, but did not intend to hit his heart, her defence counsel says.
The two girls were aged 13 and 15 when Norman Kingi was fatally stabbed in Ranui St, Hamilton, after he and his partner busted them, and a 12-year-old breaking into his car.
The pair, who are now aged 14 and 16, have been on trial in the High Court at Hamilton since Monday last week each defending a charge of murdering Norman Kingi, 54, on July 28 last year. The 12-year-old was not charged.
The two accused, and the 12-year-old, were out breaking into cars in the suburbs of Nawton and Dinsdale on the night he died.
Kingi and his partner, Vicki Lee Reihana, were walking home from a function when they saw the trio sitting inside their Nissan Primera. They gave chase with the older two managing to flee, while the youngest remained in the car and was eventually pinned to the car by Reihana.
The older accused has admitted stabbing Kingi but told a jury that she did it in self defence, of an advancing, angry and intoxicated man who was confronting them about breaking into their car.
But Crown prosecutors have contested that both her and her co-accused's actions did have murderous intent, as they were trying to get their friend out of the grasp of his partner.
ACCUSED AIMING FOR CHEST, NOT HEART
In his closing statement, the lawyer for the older accused Ron Mansfield said the knife was not taken on their journey to be used as a weapon.
It had been stolen from a vehicle by the 12-year-old and given to his client to put in her "bum bag" that she had been wearing.
He submitted that his client was moving forward as Kingi was advancing and she pushed the knife out in the direction of his chest and it happened to land in his heart.
"She's thinking this guy is going to grab and bash her ... she's moving, he's moving ... she's unfamiliar with the knife, but, sadly, where the knife lands ... but it was not intentional.
"She's just pushing the knife out in the general direction [of the chest]."
A pathologist's report found the level of force behind the blow was "low to medium", a level of force that was "reasonable" for someone who feared for their own safety, Mansfield submitted.
"If you wanted to kill them or just didn't care you wouldn't use low to medium force, even if you were just 15 ... the sad reality is that is all that was required.
"The sharpness of the knife pierced his chest and fatally hit his heart. There's no evidence that she was aiming for his heart. She accepts she was aiming for the chest."
He said instead, his client and her co-accused went back to get their friend as they didn't want her to "take the fall" alone as they knew police were on their way.
His client was only aged 15 at the time and attending school three times a week, and beauty school the other two days as that's where she saw her future.
He submitted she should instead be found guilty of manslaughter, not murder.
"Manslaughter, causing someone's death by an unlawful act. So if you stab someone and you don't have justification, that's an unlawful act."
To find his client guilty of murder would mean the jury had become absorbed in "outrage and anger".
"There's no evidence at all that she contemplated that the act, which occurred in seconds, could cause his death but proceeded anyway not caring if she did or not.
"It would take the most negative, adverse view of the facts to form that view. It would take you using anger and outrage before you could reach that view.
"One tragedy does not deserve another," he said.
TO KILL OR INJURE, IT'S STILL MURDER
In his closing statement Crown prosecutor Philip Morgan QC said most of the facts in the case were uncontested and it all came down to the intent of the accused.
He said the pair walked back to rescue their friend from Reihana, with the younger accused first attacking Kingi with a screwdriver to the head, before the fatal blow was delivered into Kingi's heart by the 15-year-old.
"Physical violence occurs between Kingi and the two defendants, physical violence, I submit, is entirely on the behest of the two defendants and he dies.
"I say to you, you have an uncontested factual matrix ... what really remains for you ... is what was [older accused's] intent."
Whether it was an intent to kill or just cause him grievous bodily injury, it was still murder, he said.
They both had weapons and walked from the intersection of Ellicott Rd back to the couple where the confrontation and eventual stabbing occurred.
While walking they also told the couple to "let her go or we'll do you", while the couple protested they were calling the police.
"No you're not. Let her go or we'll do you," Morgan submitted they responded.
As for submitting self defence, he questioned whether it was that at all or "simply a convenient excuse as to what occurred".
The jury needed to decide whether the defendant was acting in the defence of herself and what were the circumstances she believed them to be.
"As a jury in this case ... when self defence is run, the issue is to ask yourselves, in our minds, is the force used reasonable?
"It could not possibly be the case that the [15-year-old] genuinely thought 'I need to defend myself'. In truth, it's just a flow on from the original purpose we're going to free [friend] and we will do whatever it takes.
"They would not release [12-year-old] and Mr Kingi was in the way and that's why he got stabbed. It's not nothing to do with self defence."
As for the younger accused, Morgan said she formed a common intention with her co-accused and agreed to assist, knowing that the 15-year-old had a knife and knew, or "foresaw", that she had formed an intention to kill or "more likely" an intention to cause bodily injury and was reckless as to whether death would ensure.
TOO YOUNG TO COMPREHEND
Roger Laybourn, counsel for the youngest accused, now aged 14, reminded the jury of how young and mentally immature his client was at the time.
An expert had given evidence about how young people struggled to comprehend the consequences of their actions at that age and he dismissed the Crown's submission that his client knew what she was getting into when she walked back towards Kingi that night.
"The Crown case is that she should have processed the consequences on two levels; that she agreed that there was a plan to rescue [12-year-old] and that it was a joint enterprise she entered into knowing that it could lead to serious violence and somebody else using a knife to commit very serious injury or death."
His client only met her co-accused on the night of the incident and had no prior knowledge of her character or behaviours.
He said there was no way his client would ever have anticipated the outcome of what actually happened that night.
"She's run away [with 16-year-old] and here's a 12-year-old screaming and calling out in distress and saying that she's been held. You would not have known that rescuing her would be an unlawful act.
"If you hear the screaming of a 12-year-old who is being held by an angry adult it's difficult to imagine what scenario would occur."
Justice Timothy Brewer will deliver his summing up tomorrow morning before sending the jury out for their deliberations.