Woman claims Rabbitohs exposed themselves in Auckland video chat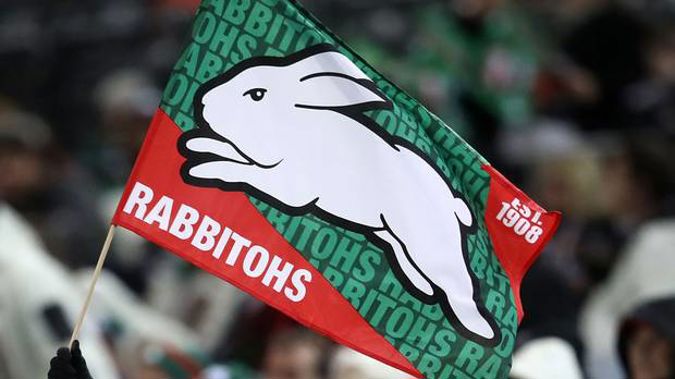 Woman claims Rabbitohs exposed themselves in Auckland video chat
A woman has claimed several high-profile Rabbitohs exposed themselves during a Facebook video chat.
The NRL club is investigating an email from a 23-year-old sent the day after the May 26 incident, revealing how a "funny" FaceTime chat "with the group of boys" turned explicit and left her "violated and disgusted", reports the Daily Telegraph in Sydney.
The players had been celebrating the team's win in Auckland against the Warriors. In screenshots taken by the girl one of the players shows off his genitals while another bares his backside.
She says phone records show one player repeatedly called her, even after she had made it clear she wanted to be left alone.
Several of the club's biggest names are involved in the videochat, reports the Daily Telegraph, which has chosen not to name the players.
The woman contacted the newspaper after she said follow-up emails to the club demanding action had gone unanswered.
A club spokesman confirmed that the woman's initial email was received by the club's football operations manager Brock Schafer on June 1. He had assured the woman the matter was being taken "seriously" and the club "will work to understand what has occurred". However subsequent emails from the woman on June 5 and August 31 were never responded to.
"I feel quite disappointed that my email has not been responded too (sic) since a few months ago," she wrote in August. "I find it disgusting how these boys think they can get away with this crap."
A spokesman said the club had hired an "independent contractor" to trawl through emails to verify if the woman had sent follow-up emails. He said this contractor could "confirm" that these emails were not answered because they "were tagged as spam".
"As per the system junk email policy these emails were subsequently routed to a junk mail folder," he said.
Rabbitohs chief executive Blake Solly said that now it had been proven that the woman had repeatedly "tried to reach out" they would make contact with her today.
"We are proud of our position on the code of conduct and if someone has breached that we want to investigate it," he said. "Now we have more information we can speak to the players in the morning (today)."