Wallabies stun All Blacks in record defeat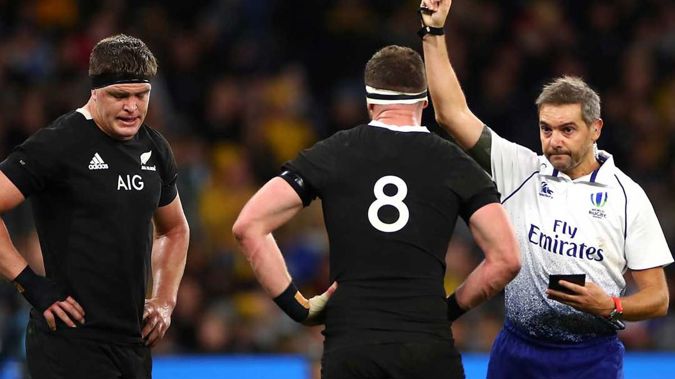 Wallabies stun All Blacks in record defeat
In a stunning upset, the Wallabies have defeated the All Blacks in the opening match of the Bledisloe Cup.
The Australian side dominated the All Blacks and stormed to a decisive 47-26 victory, changing the narrative for the rest of the Rugby Championship and next month's Rugby World Cup. 
The match was also notable for Scott Barrett becoming the fourth All Black to be sent off in a test match after a receiving a red card just before halftime.
French referee Jerome Garces, who also sent off Sonny Bill Williams in 2017, gave Barrett a red card after a no arm tackle on Wallabies skipper Michael Hooper. His elbow connected the back of Hooper's head.
Cyril Brownlie, Colin Meads and Williams are the only previous All Blacks to be sent off.
RELIEVE ALL THE ACTION BELOW:
Chalkboard
●

Australia

Line Outs Won
Line Outs Lost
Scrums Won
Scrums Lost
Rucks Won
Rucks Lost
Penalty Goals
Penalties Conceded
Conversions
Drop Goals

●

New Zealand

Line Outs Won
Line Outs Lost
Scrums Won
Scrums Lost
Rucks Won
Rucks Lost
Penalty Goals
Penalties Conceded
Conversions
Drop Goals
Action Areas
The Rugby ChampionshipAustralia v. New ZealandPossession2.0%13.0%22.7%27.1%8.5%13.4%10.5%2.8%65%35%