Six figure offers on the table for Edward Osei-Nketia
Author

Section

Publish Date

Saturday, 11 May 2019, 2:28PM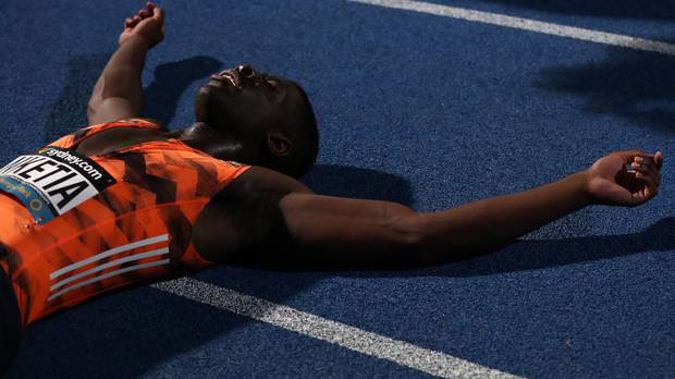 The Edward Osei-Nketia bidding war has taken another turn, with other sports wanting to sign the promising sprinter.
The 17-year-old Osei-Nketia, son of New Zealand record holder Gus Nketia, hit the headlines last month by winning the Australian senior 100m title in Sydney.
He is now believed to be the world's second-fastest current junior (under-20), with his Sydney semifinal time of 10.19s behind only 18-year-old Jamaican Oblique Seville's 10.13s.
Osei-Nketia, who has attended Scots College in Wellington on a scholarship this year, spent the eight previous years in Australia, where he first started sprinting. Following his amazing victory at Sydney's Olympic Park, the big flyer revealed Aussie officials have approached him about running in the green and gold.
All that's previously stopped Osei-Nketia from committing to either New Zealand or Australia for sprinting has been rugby, and he has long wanted to be an All Black.
However, the teenage has caught the eye of other codes.
NZME understands the promising sprinter's been presented with six figure offers from Super Rugby, NRL and AFL sides. This is despite the fact that Osei-Nketia has never splayed in either of the latter codes.
The multi-figure offers are expected to put more pressure on Athletics New Zealand as they try to keep Osei-Nketia on side. 
Osei-Nketia and his management team couldn't be reached for comment.