Kiwi cyclist reveals death threats after Comm Games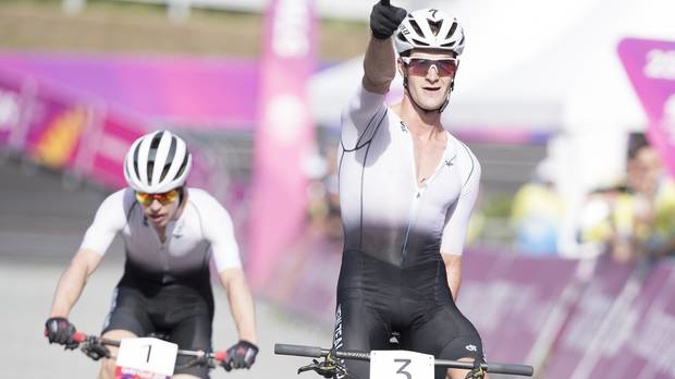 Kiwi cyclist reveals death threats after Comm Games
Kiwi mountainbiker Sam Gaze has revealed that he received death threats after his controversial gold medal victory at the Commonwealth Games in April.
Gaze called out teammate Anton Cooper, accusing him of poor sportsmanship immediately after winning the men's elite XC race at the Gold Coast. He was also photographed pulling the middle finger at Cooper at the Games.
In an interview with NZ Mountain Biker magazine, Gaze said he received death threats after the controversy and that it was a difficult period in his career.
"I didn't uphold that responsibility [of representing his country] the best I could have. But of course, it has been hard; it is never nice to have death threats sent to you," he told NZ Mountain Biker.
"Especially when people could rationalise that everyone can make mistakes in life, it is part of growing up as a person."
Gaze, who apologised to Cooper soon after his win in April, said he would have liked to "completely change my post-race interview".
"Or I would have made the right decision and given myself 20 minutes to cool off before being interviewed by media," he said.
"[I was] completely absorbed in anger and the way I had to get past Anton just cemented the mindset."