'I'm bloody angry': NZ Rugby, Aussies in spat after All Blacks decision
Author

Publish Date

Fri, 20 Aug 2021, 7:23pm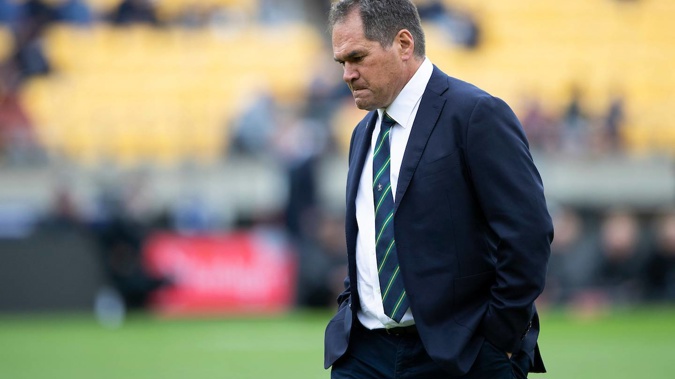 'I'm bloody angry': NZ Rugby, Aussies in spat after All Blacks decision
Author

Publish Date

Fri, 20 Aug 2021, 7:23pm
New Zealand Rugby boss Mark Robinson has been forced to defend the decision to not send the All Blacks to Perth for next weekend's third Bledisloe Cup test after emotive criticism from Wallabies coach Dave Rennie, Rugby Australia and Sanzaar.
With the destination of the Rugby Championship yet to be determined, and the All Blacks facing up to four months away from home, NZ Rugby opted to delay the team's departure until that uncertainty is resolved.
For the All Blacks to play the third Bledisloe in Perth on August 28 as scheduled, the team had to leave New Zealand on Saturday.
The Herald understands NZ Rugby gave Rugby Australia a 2pm Friday deadline to confirm whether Queensland will host the Rugby Championship. When that assurance did not arrive, NZ Rugby delayed the team's departure.
"Our first obligation is to our people at this time," Robinson said. "We've said that right through Covid. In this regard we wanted to make sure before we put anyone on a plane we knew where the coming weeks might sit for them in international rugby. We're hoping that can be resolved quickly."
The decision to hold the All Blacks back left former Chiefs turned Wallabies coach Rennie fuming.
"I'm bloody angry," Rennie said. "Our boys all found out through social media. NZ Rugby didn't even have the respect to consult RA about their decision, and that's hugely disappointing.
"They made a commitment to come here on the 21st, pushed that back to the 28th, now they're not coming. It's hugely disappointing for Perth but for us too because we're in limbo now."
Rugby Australia chief executive Andy Marinos continued the backlash, claiming in a statement NZ Rugby made a "unilateral" decision without any warning.
"It's incredibly disappointing to be informed of this decision via the media, despite having a conversation with the CEO moments before and there was no mention that this was the intention," Marinos claimed.
"Despite this outcome, I am confident we will find a solution for the whole Rugby Championship in what continues to be a very challenging environment in which to work. We have been engaging in positive discussions with both teams as well as government partners and were confident we were close to finding a solution.
"Australia has proven its ability to host international rugby in the current climate, and it is something we will continue to work towards."
Sanzaar, which is based in Sydney, also criticised NZR's decision by saying it was "very disappointing".
Robinson outlined his version of events, suggesting all parties were kept well abreast of NZ Rugby's position.
"We don't accept this has been a unilateral decision," Robinson said. "We have been communicating right through the week with Sanzaar and Rugby Australia and made it very clear to them the risks and concerns we had.
"We understand the emotion coming out of there but are really comfortable with the rationale that we've put in behind the decision and comfortable we're standing behind our people.
"We can understand the frustration and disappointment from Rugby Australia about the fact we are unable to travel tomorrow night. We have a huge amount of sympathy for them and the impact this has on the match in Perth for next weekend.
"We are absolutely committed to playing that game at some stage and we'll work as hard as we possibly can to make that happen with them.
"Getting into a whole lot of speculation around who said what when doesn't really matter at the moment. It doesn't help anything; doesn't help us go forward. We're focused on trying to find a solution to what balances our need to look after our people with our commitment to wanting to make this tournament go ahead."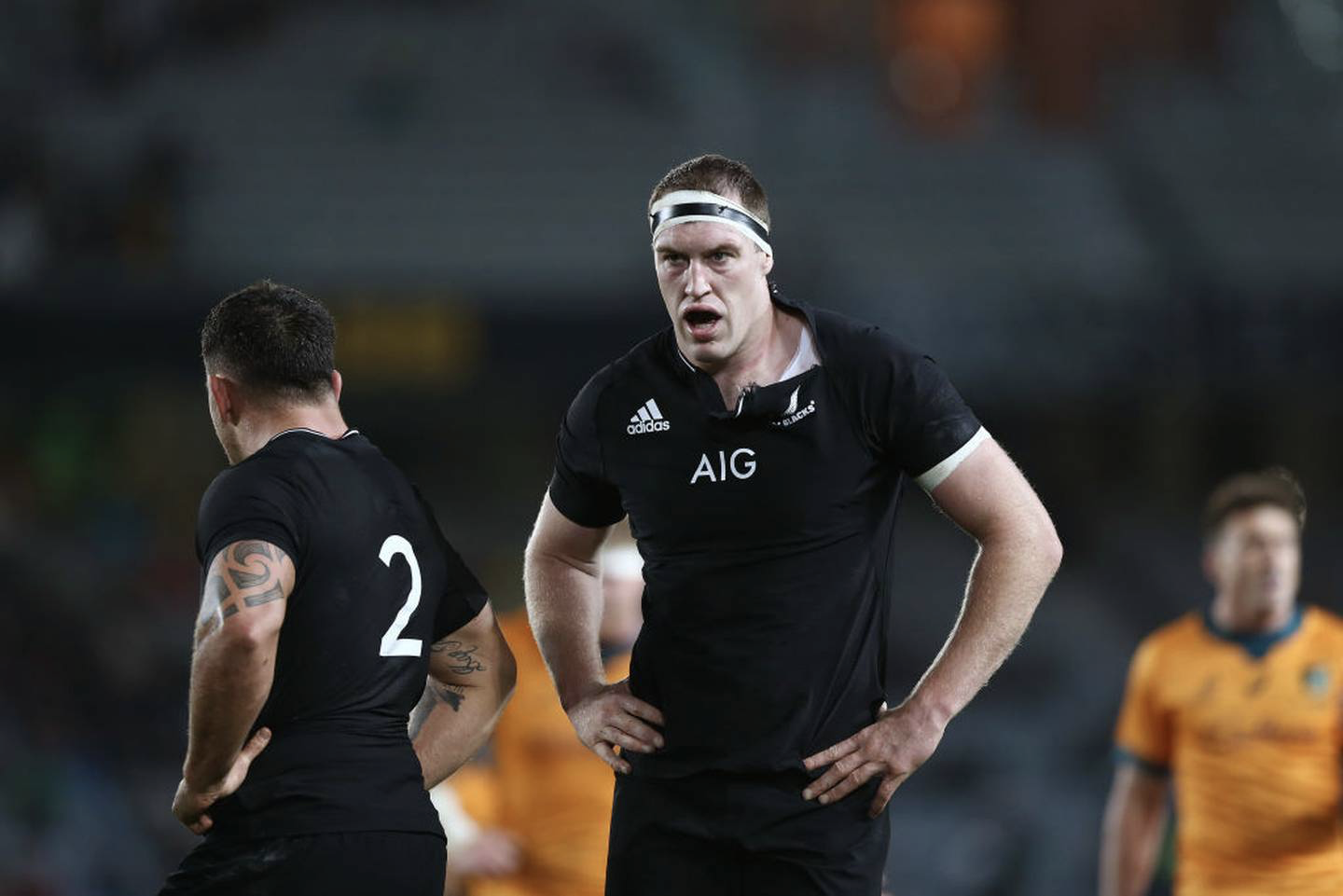 The All Blacks won't be travelling to Perth, which has annoyed Rugby Australia and Sanzaar. Photo / Getty
Options for the third Bledisloe now include staging it in Perth on September 4, or in Queensland if the Rugby Championship is held there.
The other option, however, is the four nation tournament being held in Europe, starting in Paris.
Should that be favoured the Herald understands there is a possibility the third Bledisloe could be played on October 9 at Wembley.
Asked about Europe potentially hosting the Rugby Championship, Robinson said: "They are options that are being seriously considered. When you look around the world at the moment there are a lot of things happening around sport and entertainment that are different to what we've previously considered as normal in the past. This is just another example of that."