Giving back: Marc Ellis a new owner of Highlanders
Author

Publish Date

Wed, 14 Jun 2023, 10:48AM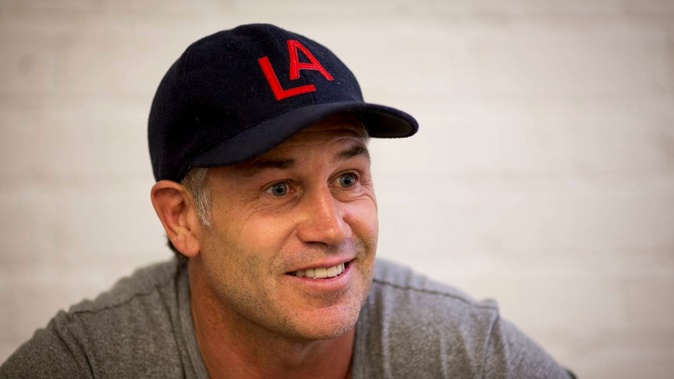 Giving back: Marc Ellis a new owner of Highlanders
Author

Publish Date

Wed, 14 Jun 2023, 10:48AM
Marc Ellis is among a group of new owners at the Highlanders.
Co-owners Peter Kean, Shane Drummond and the regional provincial unions (Otago, Southland and North Otago) have sold part of their interests in the rugby club.
The first of two new ownership groups is led by Ellis, who enjoyed a successful sports career playing for the All Blacks and Kiwis as well as for the Highlanders in 2000.
He continued that success in business and entertainment and founded the juice company Charlie's.
Ellis is excited to be reconnecting with rugby in the South.
"Any reason to spend more time in the best part of the country with solid southern folk needs little encouragement. I am seriously enthused about reconnecting with the community and with Highlanders rugby.
"As the late, great Gordie Hunter would say, 'Don't forget your roots lad and don't be afraid to give back'."
The second group is led by Chris Gallaher, a businessman born in Dunedin.
Gallaher was a partner in Arthur Young accountants and spent time in Bermuda and London before holding senior executive positions in Carter Holt Harvey, Village Cinemas and the Fulton Hogan Group.
He is currently the chairman of Dunedin-based Pacific Edge Ltd, and like Ellis is looking forward to being part of the Highlanders' future.
"While I have not lived in Dunedin for a while, it remains my spiritual home and getting involved with the Highlanders with a group of longstanding mates and colleagues was an opportunity I was never going to pass up.
"I am regularly back in Dunedin on business and never miss the chance to catch up with my old rugby club, the Dunedin Sharks, and take in as many Highlanders games as I can.
"In many ways, it's the start of a new Highlanders era with a new coach, an exciting pipeline of young players coming through the development programme, a new ownership group with strong connections to the South and the team, and the new aspiration of the Global Club Competition in 2026 to aim for."
Kean is delighted with the calibre and connections to the region of the two new groups.
"Shane and I always planned to sell down some shares. Our intent from there was to find people who are connected in some way to the Highlanders' region, either having lived here, worked here, went to university here, played rugby here, or in some cases, all of the above.
"We are excited to add Marc and his group and Chris and his group to the new Highlanders' ownership, and to welcome Marc and Chris as new board members."
Take your Radio, Podcasts and Music with you