Forget the bravado, Joseph Parker's challenge fell flat
Author

Publish Date

Sun, 1 Apr 2018, 2:55pm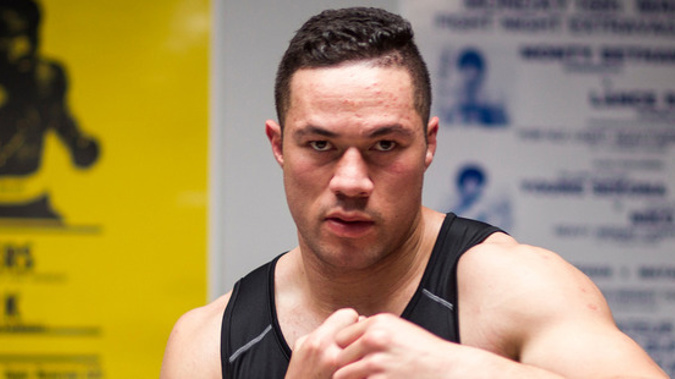 Forget the bravado, Joseph Parker's challenge fell flat
Author

Publish Date

Sun, 1 Apr 2018, 2:55pm
It's all well and good telling the world that the gigantic boxer you are about to face has a glass jaw.
But the bravado doesn't look so flash when your man doesn't get close to doing the business on the supposedly fragile chin.
Joseph Parker barely put a chip in the crystal as Anthony Joshua went on the precisely controlled front foot against him in a Cardiff heavyweight unifier which turned stupefier.
Call this bloodthirsty, but "technical" heavyweight boxing eventually leaves me cold.
Okay, a bit of technical is fine, especially if it's packaged the way Muhammad Ali used to do it.
But average heavyweights doing technical...quick, put the Warriors back on.
By the sounds of it, poor old Keith Murdoch - the humiliated All Black who has just passed away - landed a better punch on a security guard in Cardiff many decades ago than Parker managed for his $8m payday.
While it is mandatory to admire Parker for taking Joshua to the 12th round, the pre-fight "glass chin" bravado is a stain that shouldn't be completely ignored.
The likeable Aucklander's world title conquest fell flat on its face in Cardiff, and not by our standards. It fell flat on its face in relation to the vaudeville-type build-up in which the Parker camp overly-highlighted a supposed weakness in Joshua which they were completely unable to exploit.
Talk that sort of talk against a fighter of Joshua's standing, and you've got to do a bit of the walk.
Parker's mob suggested that everybody bar the bloke cleaning the ring could knock Joshua over, yet when push came to shove their man didn't get close to doing so.
Given that, Parker's reputation has taken the sort of battering he was unable to deliver quite frankly. When faced with an all or nothing situation in the final round, he delivered nothing.
That, after being out-boxed having led the pre-fight foxing.
I'd be looking at all of this quite differently but for that build up which was very disrespectful towards Joshua.
What Parker, and more importantly Duco boss David Higgins, failed to acknowledge was that Joshua had just beaten Wladimir Klitschko, one of the better heavyweights in history, in front of the sort of massive crowd which is making Britain the new home of boxing.
This, while Parker had been knocking a load of nobodies into oblivion in various scout halls around Auckland.
Said it before and will say it again, but Camp Parker's approach didn't make sense. They needlessly put Joshua on red alert while falsely promoting their own man as a big league puncher. They may even have distracted Parker.
And anyone who beats a Klitschko - and remember Joshua got off the canvas to do so - deserves a bit more respect than that, especially when your own CV requires so much pumping up.
There is no doubt at all that the over-active referee curtailed the full potential of the Cardiff showdown. As Joshua said, sometimes boxing is actually a sport rather than a car smash.
As a contest, it pipped David Tua's failed 2000 bid against Lennox Lewis for potential if unfulfilled drama. While Parker was outclassed, poor Tua was virtually inactive. But as the Cardiff fight wore on, the result was almost as inevitable.
Joshua was able to exert too much control for it to be memorable, and Parker fans must be worried the scout halls beckon.
The main fight on the undercard, between heavyweights Alexander Povetkin and David Price, ended in sickening fashion with the Liverpudlian spurting blood and needing oxygen after Povetkin took advantage of an unguarded opponent.
There's a happy medium in the heavyweight Divison between such brutality and what we saw in the main event, but Joseph Parker was unable to take it there. He'll find it much harder to talk his way into the limelight from now on.
Chris Rattue is a sports writer for the NZ Herald