America's Cup: Team NZ win race six to level match 3-3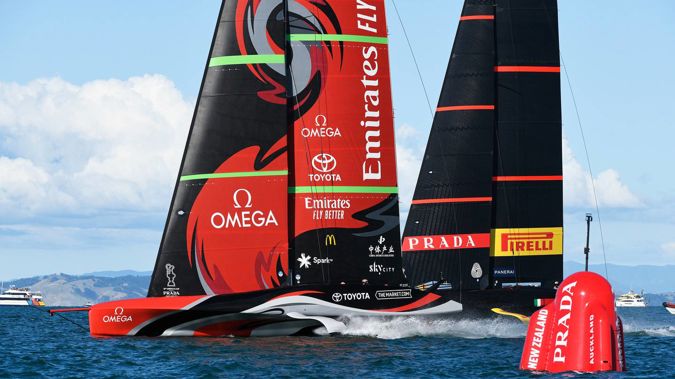 America's Cup: Team NZ win race six to level match 3-3
Team New Zealand has levelled the America's Cup match at 3 - 3 with a crushing win by one minute and 41 seconds in race six in the best of 13 race series.
Luna Rossa fell off the foils at the start and Team New Zealand sailed away to round the first mark 51 seconds in front.
The Italians failed to make any significant inroads and the series is once again all tied up.
However today was the first day both races were won by the team with starboard entry at the start line.
Races seven and eight are scheduled for tomorrow.
Schedule:
The America's Cup match is a best-of-13 series, with the winner being crowned champions and awarded the Auld Mug. The racing window for each race day will be around 4pm-6pm, with the first race of each day scheduled for 4.15pm.
Mar 14: Race 7 and 8
Mar 15: Race 9 and 10*
Mar 16: Race 11* and 12*
Mar 17: Race 13*