America's Cup: Day 4 racing cancelled due to light winds, will resume tomorrow
Author

Publish Date

Sun, 14 Mar 2021, 3:37PM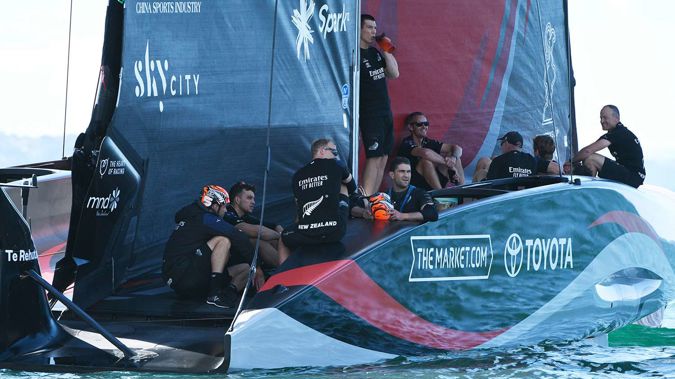 America's Cup: Day 4 racing cancelled due to light winds, will resume tomorrow
Author

Publish Date

Sun, 14 Mar 2021, 3:37PM
Racing has just been abandoned on day four of the America's Cup match in Auckland.
The north-easterly breeze has failed to kick in on Course A.
Organisers made a last ditch attempt to start the race by five to six - but the breeze wasn't steady enough above the 6.5 knot minimum wind limit.
It's three all in the best of 13 race series with the prospects looking much better for the next few days.
Schedule:
The America's Cup match is a best-of-13 series, with the winner being crowned champions and awarded the Auld Mug. The racing window for each race day will be around 4pm-6pm, with the first race of each day scheduled for 4.15pm.
Mar 14: Race 7 and 8 - - DAY 4 CANCELLED
Mar 15: Race 9 and 10
Mar 16: Race 11* and 12*
Mar 17: Race 13*
* if necessary.