Auckland pubs gear up ahead of All Blacks test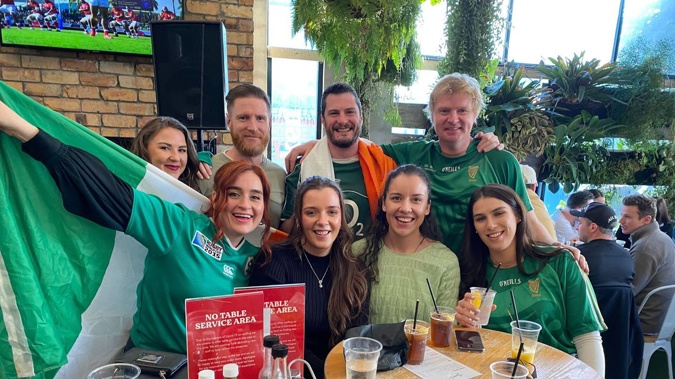 Auckland pubs gear up ahead of All Blacks test
Pubs are gearing up in Kingsland in preparation for tonight's game between New Zealand and Ireland. 
They're expecting 3- to 4-times the usual business, and hours before kick-off fans are already trickling in. 
Fans are sporting their side's colours, and so far green shirts are hard to spot among a sea of black. 
There are no doubts from either side about who will win, but the focus is on enjoying the night. 
A group of diehard All Blacks fans gather for pre-game drinks. Photo / Raphael Franks 
Lucia Gardner and Pascal Bousquie showing their support ahead of the All Blacks test. Photo / Raphael Franks