Team NZ nemesis returning to America's Cup
Author

Publish Date

Wed, 1 Dec 2021, 11:34am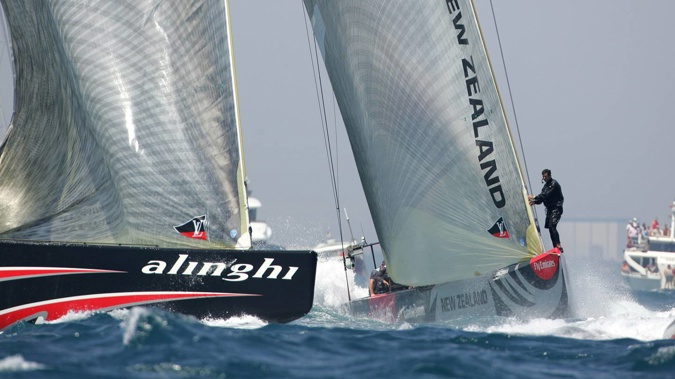 Team NZ nemesis returning to America's Cup
Author

Publish Date

Wed, 1 Dec 2021, 11:34am
Team New Zealand's nemesis Alinghi is back in the America's Cup after an 11-year absence.
NZME understands the Swiss syndicate has paid the initial $1.47 million entry fee for the 37th America's Cup, on the day entries have officially opened. NZME has been told they are working to secure an old practice boat.
It's believed another syndicate has also paid the initial entry fee.
Owned by Swiss billionaire Ernesto Bertarelli, Alinghi famously won the Cup for the first time in 2003, sweeping defender Team NZ 5-0 in the Cup match.
Bertarelli had signed Team NZ skipper Russell Coutts and tactician Brad Butterworth shortly after the Kiwis retained the Cup in 2000 for that victorious 2003 campaign in Auckland and they successfully defended the Auld Mug in Valencia in 2007.
However, Bertarelli has been out of the Cup game since losing to Larry Ellison's Oracle in the Deed of Gift Challenge in 2010.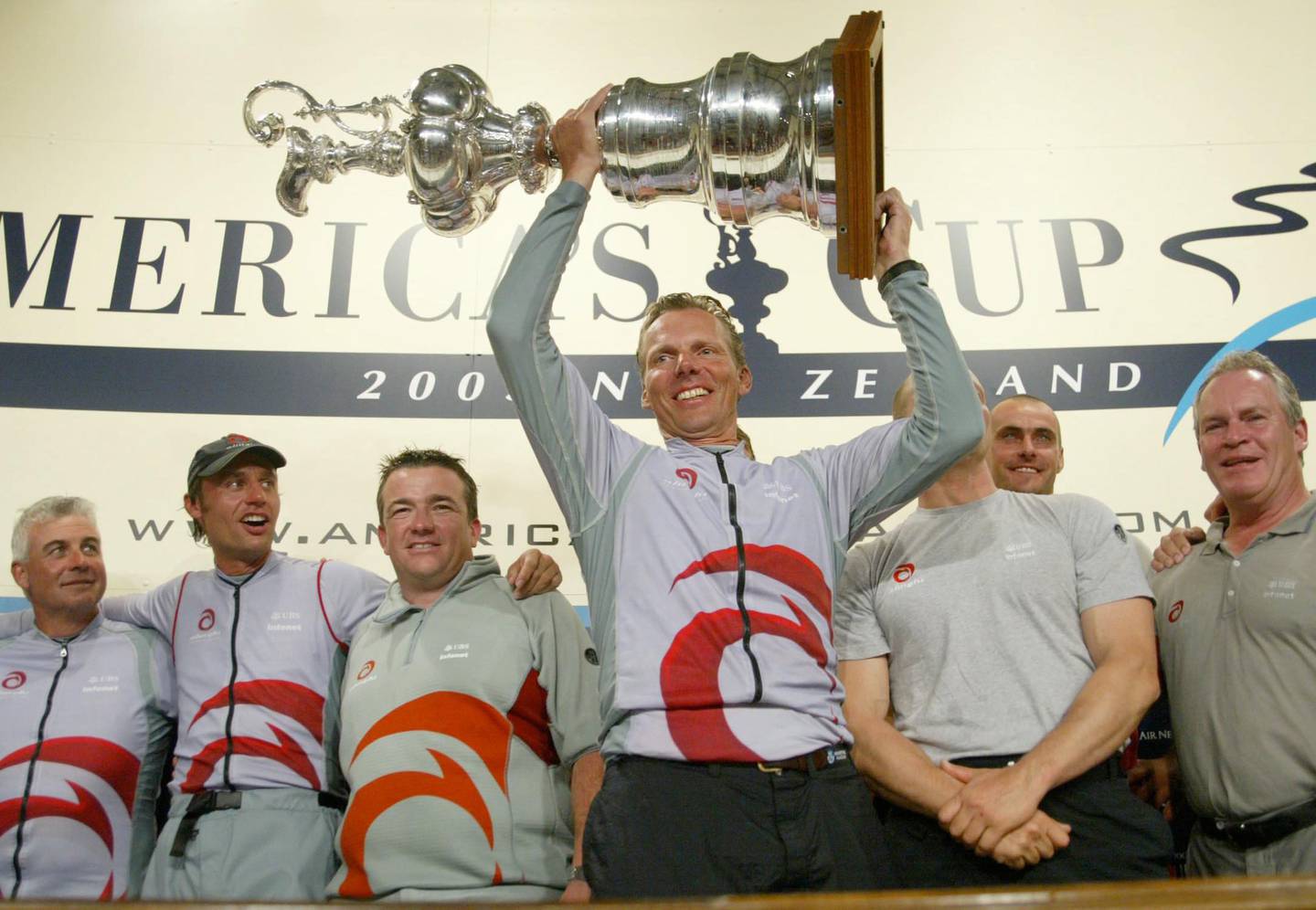 Alinghi's Jochen Schumann holds the America's Cup in 2003. Photo / Photosport
The Alinghi brand has continued to be a force in sailing, competing in the Extreme Sailing Series, which they won twice, and the GC32 Tour.
Confirmation of Alinghi's entry and commitment for the 2024 regatta will be a boost for Team NZ and Challenger of Record Ineos Britannia, who have released the protocol but have not yet finalised the venue.
Cork in Ireland, Valencia in Spain and Jeddah in Saudi Arabia have long been talked about as the three overseas bidders while an Auckland defence has still not been ruled out.
Team NZ have set a deadline of March 31 next year to confirm the venue.
There were only three Challengers in Auckland this year, and Alinghi's return at least opens up the possibility of more in 2024.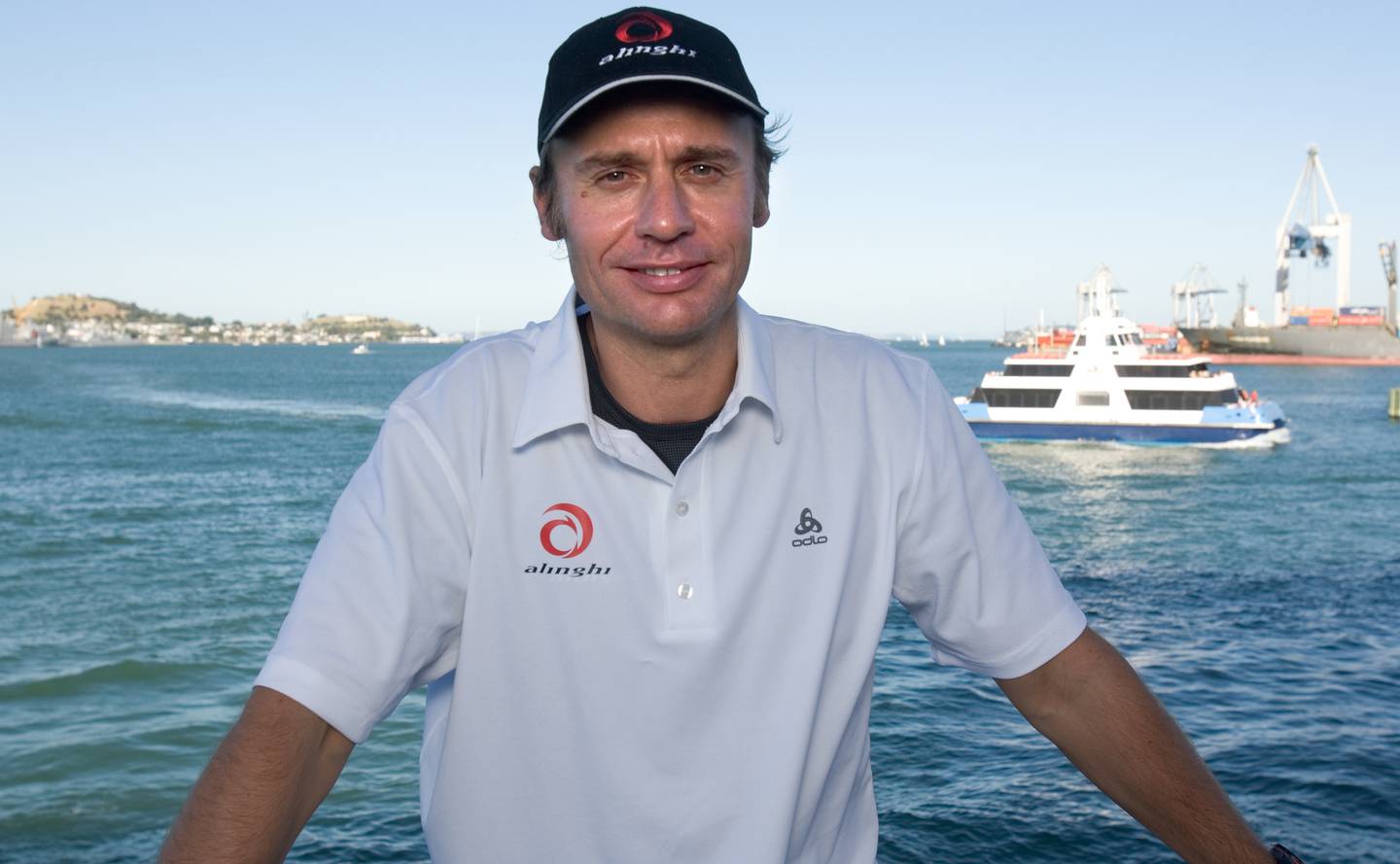 Swiss billionaire Ernesto Bertarelli, Alinghi famously won the Cup for the first time in 2003
American Magic has also signalled its intention to be on the start line but has not confirmed a yacht club to represent and is also waiting until a venue announcement before ramping up its efforts. Little has been heard from perennial challengers Luna Rossa since AC36 finished in Auckland in March.
Alinghi's entry comes when key members of the Team NZ afterguard come off contract. Peter Burling and Blair Tuke have been on retainers since the last Cup regatta finished in March, with decisions looming as to whether they will re-sign with the Defender or sit out the next Cup cycle.
While they could defect to a rival syndicate, the strict nationality rules introduced for AC37 would prevent them from being on the boat of a challenging team in the next Cup cycle.
The cost of entry, totalling around $12 million, is thought to be a major deterrent to potential new challengers and flies in the face of promises of cost savings.
Entrants must pay a second payment of $1.83 million by September 21 next year and if paid in instalments, the cost will rise to $2.05 million.
Entrants must also pay a website contribution of $150,000, a America's Cup Properties International (ACPI) contribution of $25,000, a $1.47 million performance bond, three $293,000 preliminary regattas entry fees, buy an AC40 yacht package at a maximum cost of $1.85 million and buy two hydrogen-powered support vessels at a cost of $2 million each. There are also a number of shared costs such as weather and recon costs that have yet to be determined.