America's Cup on Newstalk ZB: World Series Day Two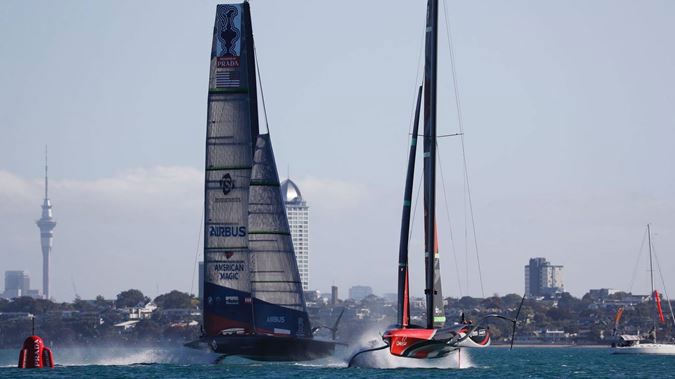 America's Cup on Newstalk ZB: World Series Day Two
Newstalk ZB - Official radio partner of the 36th America's Cup, presented by Prada. 
Stay up to date with the latest news and action from the water with the 'voice of the America's Cup' PJ Montgomery leading our commentary.
Listen to live radio commentary of every race from the PRADA America's Cup World Series and Prada Cup on Gold AM (check out your local frequency below) or click here to listen on iHeartRadio.
The 36th America's Cup in March can be heard nationwide on Newstalk ZB, Gold AM and streaming live on iHeartRadio.
Newstalk ZB / Gold AM coverage of the 36th America's Cup  
PRADA America's Cup World Series – LIVE on Gold AM 
17-19 December 2020   3pm - 6pm
PRADA America's Cup Christmas Race – LIVE on Gold AM
20 December 2020    3pm - 6pm
PRADA Cup– LIVE on Gold AM
15 January – 22 February 2021   3pm - 5pm
PRADA 36th America's Cup– LIVE on Newstalk ZB and Gold AM 
6 March – 15 March 2021   4pm - 6pm
GOLD AM FREQUENCIES
Auckland 1332 AM
Ashburton 702 AM
Christchurch 1503 AM
Dunedin 693 AM
Hawkes Bay 1125 AM
Manawatu 1089 AM
Masterton 87.6 FM
Nelson 549 AM
New Plymouth 774 AM / 87.8 FM
Northland 729 AM
Rotorua 1350 AM
Southland 558 AM
South Taranaki 1557 AM / 88.2 FM
Taupo 107.7 FM
Tauranga 1521 AM
Timaru 1494 AM
Waikato 792 AM
Whanganui 1062 AM
Wellington 1503 AM