Christchurch City Council chief executive Dawn Baxendale resigns
Publish Date

Mon, 20 Nov 2023, 12:27PM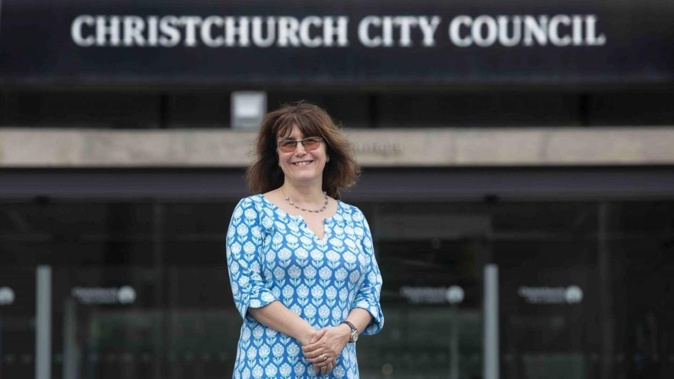 Christchurch City Council chief executive Dawn Baxendale resigns
Publish Date

Mon, 20 Nov 2023, 12:27PM
Christchurch City Council has accepted the resignation of chief executive Dawn Baxendale – just days after a behind-closed-doors secret meeting in which her position was discussed.
Baxendale, who had been council boss since 2019, tendered her resignation on November 6, the council said today.
She started at the council in October 2019 on a five-year contract after moving from the United Kingdom, where she held senior local government positions.
Baxendale says she is leaving before her contract expires next October for personal reasons and "feels it is timely to do so now because she has decided not to reapply for a further five-year contract at the council".
Last week, during a council meeting, Christchurch Mayor Phil Mauger announced the council was going into "public excluded" - a session without the public, media and some staff - to discuss the boss.
He said there had been developments from the chief executive performance and employment committee that needed to be considered immediately by the council.
The meeting lasted just under two hours.
Several councillors told NZME that more about the situation would become clear this week.
Baxendale, 56, said it was an appropriate time to move on as the council is developing its Long-Term Plan for the next 10 years.
"I leave feeling extremely proud of what we have achieved at the council over the past four years during what has been a very challenging time," she said today.
"At all times I have been very mindful of my responsibility to councillors, staff and residents of our wonderful city. My emphasis has always been on delivering services to our residents, while at the same time ensuring prudent financial management.
"I have enjoyed working for both the council and the city. I would like to thank the very dedicated staff I have worked alongside for their support and their commitment to residents."
Mauger says the council accepted Baxendale's resignation at its meeting last Wednesday.
"During her time at the council, Dawn has overseen significant decisions for our city," the mayor said.
"There have also been major challenges and opportunities for the council including the Covid pandemic and lockdown, the development of Te Kaha and improving the council's credit rating with Standard and Poors. Dawn's leadership helped us get through these tough times and seize the opportunities."
He added: "I want to note my personal thanks for her service, integrity and hard work during her time here in Christchurch. We wish her and her husband Scott and family all the very best for the next chapter."
Her last day will coincide with the end of her annual leave on November 30.
Mary Richardson, general manager Citizens and Community and acting General Manager Infrastructure, Planning and Regulatory Services, has been appointed Interim Chief Executive. The council will now begin the recruitment process for a replacement.
Baxendale was on a take-home annual salary of $548,548 after two pay rises early in her tenure.
Christchurch Mayor Phil Mauger and chief executive Dawn Baxendale. Photo / Christchurch City Council
The publicly funded income included her base salary and superannuation, which the council said was in keeping with the remuneration pool for staff.
In 2021, when her salary jumped by $18,000 from $495,000 a year, Mayor Phil Mauger said at the time said Baxendale had done "an excellent job in extremely challenging circumstances".
Baxendale had voluntarily taken a $50,000 pay cut in 2020, as she recognised the challenges people were facing because of Covid-19.
Following her 2022 pay increase, Mauger said Baxendale's performance had been admirable in spite of challenges faced by the organisation and city over the last year.
Mauger, who chairs the Chief Executive Performance and Employment Committee, called Baxendale "an asset to the council".
"We know everyone has had a tough year, so we want to acknowledge her hard work," he said.
Dawn Baxendale.
When Baxendale's appointment was announced in July 2019, acting mayor Andrew Turner said they were "very excited".
Coming from the UK, Baxendale boasted more than 28 years of experience working in public sector organisations, including local government, with 20 years in senior management roles.
"Dawn comes with a huge reputation for getting things done," Turner said at the time.
"Her track record shows that she is committed to working collaboratively with business and a diverse range of communities."
Baxendale left her role as chief executive of Birmingham City Council, to move to post-earthquake, rebuilding New Zealand's second biggest city.
"Birmingham is Britain's second city," Baxendale said at the time of her appointment.
"It's super diverse and my experience there will be of value to Christchurch, especially in the post-quake environment where there is a lot of regeneration."
Take your Radio, Podcasts and Music with you