Controversial chemicals not on EPA's review list
Author

Publish Date

Tue, 16 Oct 2018, 8:26pm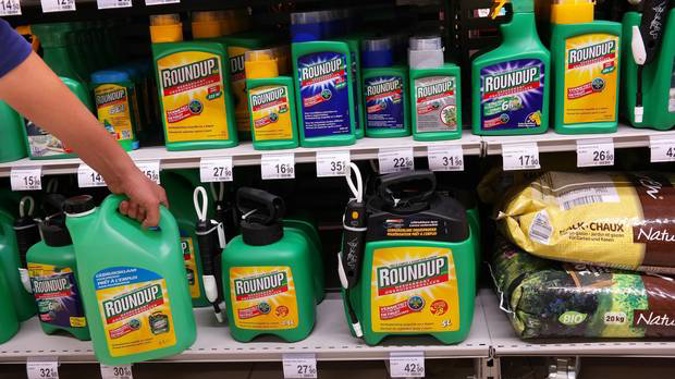 Controversial chemicals not on EPA's review list
Author

Publish Date

Tue, 16 Oct 2018, 8:26pm
New Zealand's environment regulator has drawn up a hit-list of 40 chemicals to reassess - but controversial glyphosate, methyl bromide and neonicotinoids aren't among them.
The Environmental Protection Authority (EPA), which regulates chemicals classed as hazardous substances under the Hazardous Substances and New Organisms (HSNO) Act, prioritised the 40 from 700 on its larger screen list.
The 40 largely comprised insecticides, fungicides and weed-killers used in agriculture, but also included bromadiolon, brodifacoum and flocoumafen, toxic agents used for killing rodents; fenthion, an organic compound used to treat domestic animals for fleas; some timber treatments; and the flame retardant TBBPA.
Reassessment involved reviewing the rules that applied to the chemicals to ensure their risks could be effectively managed.
"At times, new information may indicate a chemical poses more risks than existed, or that we knew of, at the time it was originally approved for use in New Zealand," EPA chief executive Alan Freeth said.
"But when an approval is granted for a chemical to be used in New Zealand that approval does not expire."
The only legal way it could be amended or revoked was when the EPA or an interested party took formal action.
"The EPA did this in April 2017 when it reassessed five approvals for the pesticide chlorothalonil," he said.
"At that time it revoked four of those approvals for domestic use and restricted a fifth approval to commercial use only."
As part of the programme, grounds for reassessment have already been established for the herbicide paraquat, and a call for information has been completed.
Further grounds for other chemicals on the priority list were being prepared for consideration by an EPA decision-making committee in the near future.
The current list didn't include some particular chemicals that have drawn controversy in recent times.
They included glyphosate, the active ingredient in widely-used Roundup, which Associate Environment Minister Eugenie Sage this year asked the EPA to consider re-assessing on the back of a US court ruling that found in favour of a groundskeeper who claimed it was linked to his cancer.
But that ruling may yet be over-turned after another judge said she was considering ordering a new trial and striking down much of the awarded damages.
The EPA maintained that glyphosate remained safe when used following the instructions on its label, something that was consistent with other regulators, but added it would continue to monitor new data.
Neonicotinoids - a class of pesticides that have attracted concern over emerging evidence suggesting they harm pollinators like honeybees - also weren't being reassessed as part of the programme.
But the agency would be evaluating their risks as part of a separate process triggered by a European move earlier this year to ban them.
Further absent from the list was methyl bromide, a fumigant banned in many countries but widely used at New Zealand ports, and the anti-bacterial agent triclosan, which the US Food and Drug Administration (FDA) recently moved against.
"They do not appear on the list because, based on their hazard profile and their risk to human and environmental health, they do not meet the priority criteria," the EPA said.
"When compared directly to other chemicals we have screened using the same methodology and criteria, there are a large number currently being used in New Zealand, which present a greater risk to human and environmental health.
"These are the ones identified in the in the priority chemicals list."