Russell Brand 'interviewed under caution' by police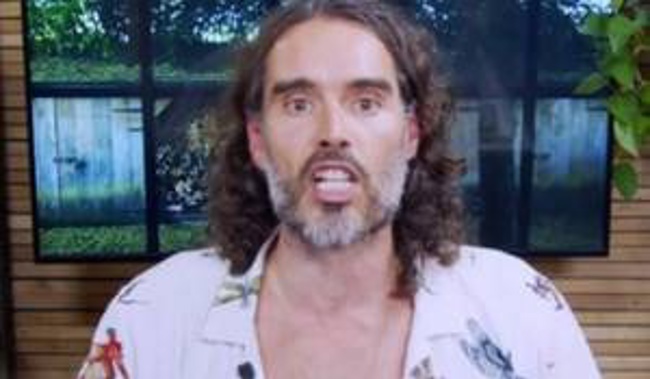 Russell Brand 'interviewed under caution' by police
Russell Brand has reportedly been interviewed by London's Metropolitan Police after he was accused of rape, sexual assault and emotional abuse in a joint investigation conducted by The Sunday Times, The Times and Channel 4 Dispatches.
The Times reported today that a man in his 40s, understood to be Brand, has been called in and questioned by detectives at a south London police station.
Scotland Yard also reported the news and received a statement from police that reads, "A man in his 40s attended a police station in south London on Thursday, November 16, 2023.
"He was interviewed under caution by detectives in relation to three non-recent sexual offences. Inquiries continue."
It comes after an investigation by The Sunday Times, The Times of London and Channel 4′s Dispatches accused the star of rape, sexual assault and emotional abuse.
Russell Brand pictured in London on September 16 after British news organisations reported he had been accused of rape, sexual assault and abuse. Photo / AP
Initially, four women came forward with the allegations, which they claimed occurred between 2006 and 2013 — the peak of Brand's fame — with the youngest of the women being 16 at the time of the alleged offending.
In the days after the disturbing allegations, Brand has denied all claims, insisting all his relationships "were absolutely, always consensual"; however, an investigation by the British police was launched after they released a statement confirming they had received an official sexual assault accusation against Brand.
Multiple women have come forward claiming instances of sexual assault since the initial accusations.
In October, it was revealed both London's Metropolitan Police and Thames Valley Police were looking into the sexual offences allegedly committed by the star. The latter refused to name Brand — a common practice in the UK for people who have not been charged — but they did issue a statement shortly after news of their investigation broke.
Russell Brand has largely disappeared from mainstream media but his popularity has reached new heights with his online videos that discuss wellness and conspiracy theories. Photo / AP
"Thames Valley Police in the past two weeks, received new information in relation to harassment and stalking allegations dating back to 2018," it said. "This information is being investigated; as such it would be inappropriate to comment on an ongoing investigation."
London's Metropolitan Police had also issued a statement a week earlier, saying it was examining "a number of allegations of sexual offences" relating to Brand after a television documentary and newspaper investigations.
Brand was a major UK star in the early 2000s, hosting shows on radio and television and appearing in several Hollywood movies. He was briefly married to pop star Katy Perry, between 2010 and 2012.
The star has largely disappeared from mainstream media, but his popularity has reached new heights through his online videos that mix wellness and conspiracy theories. YouTube has said it will stop Brand from making money from the streaming site, where he has 6.6 million subscribers, due to the "serious allegations" against him.
Take your Radio, Podcasts and Music with you