'50% Pure NZ, 50% suburb': Fury at Queenstown subdivision plan
Author

Publish Date

Thu, 23 Aug 2018, 2:19PM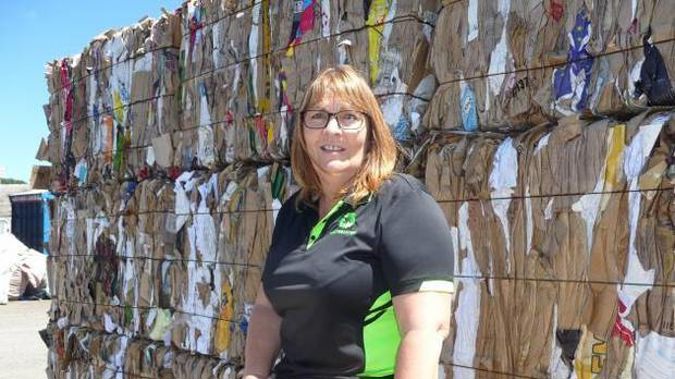 '50% Pure NZ, 50% suburb': Fury at Queenstown subdivision plan
Author

Publish Date

Thu, 23 Aug 2018, 2:19PM
It's been the facilitator, educator and champion of recycling in Mid Canterbury over the past 24 years, but economic conditions are forcing Wastebusters to close its doors for good.
On-farm recycling, a successful and expanding service that Wastebusters has offered for the past four years, and the backbone of the current operation, will end on August 31.
The green waste operation and shop at its McNally St site, in Ashburton, will close on September 28 and the entire operation will shut down at the end of October.
Three full-time and three part-time jobs will be lost.
Wastebusters manager Sharon Breakwell said a dramatic drop in price of recycled materials and market uncertainty had forced Ashburton Wastebusters Trust to make the ''very difficult'' decision to close.
It was the ''only sensible option'' if you looked at the facts, figures and current situation, she said.
''With China closing its borders to overseas recycling at the beginning of the year, there has been a lot of pressure on our market in Malaysia.
''The Malaysian market is now swamped with product and nothing more is being accepted for the next three months, while it's processed,'' Ms Breakwell said.
''We cannot hold on to our product for three months. Cash flows are very tight and we operate on a shoestring budget as it is, so we've had to make this decision for economic reasons.''
Ms Breakwell, who has been involved with Wastebusters for 18 years, said the community support ''has been amazing'', especially over the past eight years. She praised local farmers, who had stepped up their on-farm recycling efforts in recent years.
Baling wrap, silage covers, twine and bulk bag recycling volumes had hugely increased and for the past three years totalled 507 tonnes, an impressive total, she said.
Wastebusters provided bins at more than 260 farms in the district and either collected them or accepted delivery at the McNally St site.