Winston supports TPP but Greens still holding out
Author

Publish Date

Wed, 24 Jan 2018, 1:46PM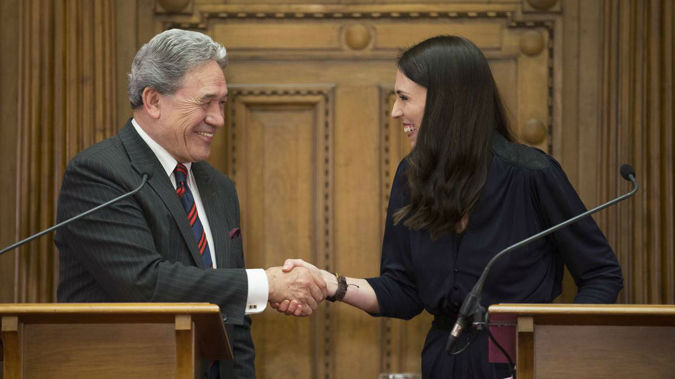 Winston supports TPP but Greens still holding out
Author

Publish Date

Wed, 24 Jan 2018, 1:46PM
New Zealand First is on board with the latest Trans Pacific Partnership deal which is set to be signed in Chile on March the 8th.
After an unexplained walkout of what was meant to be a signing ceremony in Vietnam late last year, Canada has now agreed to a deal.
That means all 11 countries are on board with the Comprehensive and Progressive Agreement for Trans-Pacific Partnership.
Foreign Minister Winston Peters said he's happy to support the revised agreement.
"This is a deal we can support. We were never going to support the protection racket that the National Party were supporting, with the deception to the lack of sovereignty that our country would have had."
However, the Green Party said it still opposes the revamped deal.
"We recognise Trade Minister David Parker has made significant progress on some controversial provisions in the TPP, including investor-state dispute settlement, and we support those changes," co-leader James Shaw said in a statement.

"However, we still don't believe there are sufficient safeguards for people and the environment that would enable us to support the deal."

Labour was well aware of the Greens' position and there were no surprises. The parties could respectfully disagree on such issues, he said.
They will require National's support to pass the bill.

National's trade spokesman Todd McClay said they want the deal to get over the line but want to see the details first.

"Signing the TPP will have huge benefits for New Zealand exporters," he said.

The bill that allowed ratification of the first version of TPP was passed 61-57 in 2016, before the US pulled out, because it was backed by the then National-led government. Labour, the Greens and NZ First originally opposed.

Now the Greens are the only party still against the deal, meaning Labour will need opposition party National's vote for it to succeed.

- with content from NZ Newswire