'White old men': Lack of diversity behind local politics apathy
Author

Publish Date

Mon, 3 Oct 2016, 5:59AM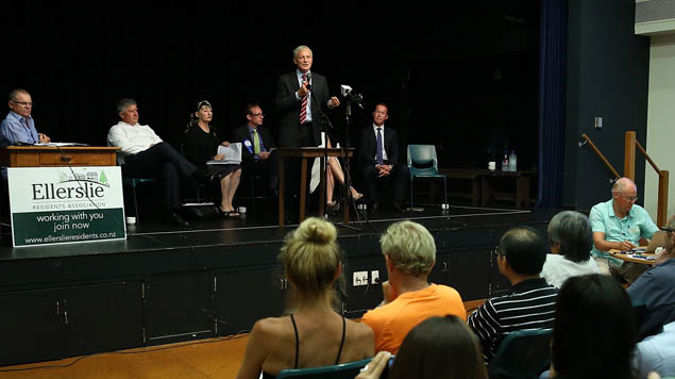 'White old men': Lack of diversity behind local politics apathy
Author

Publish Date

Mon, 3 Oct 2016, 5:59AM
UPDATED 9.14AM: A lack of diversity in local government is being given as a reason for why people may be put off voting and participating on local body elections.
Voter turnout in local elections has been declining for the past 25 years, save for a bump in turnout in 2010.
In 1989, 56 percent of eligible voters made their opinions known, while in 2013 the turnout figure was down to just 42 percent.
By comparison, 77 percent of eligible citizens voted in the 2014 General Election.
Latest figures show just 18.2 percent of votes in Auckland been returned, which is slightly higher than the last election, but down from the election in 2010.
Labour MP Meka Whaitiri believes when it comes to politics, some New Zealanders are out of touch with the make-up of the country.
"When I look at local government, you're seeing the white, old male staring you back," she said.
"That's something that I've raised with Local Government New Zealand - 'How can you better reflect the communities that you put your hand up to represent?'"
Whaitiri also believes a lack of knowledge regarding campaigning is a stumbling block for would-be Maori candidates.
"That is the one that seems to escape a lot of Maori people - actually how to put yourself out there and campaign and turn voters out to vote for you."
"Nobody is out there actually supporting them."
Meanwhile, formal investigations into the potential use of online voting will resume following this year's elections.
A planned trial this year was shelved by the government as timeframes became too short, and risks of problems too large.
Associate Local Government Minister Louise Upston expects the Working Group considering the matter to come back within the next six months.
It will "look at what opportunities there are to have a lower risk trial, for example a by-election might provide such an opportunity," Upston said.
New Zealand First has suggested that voting for some entities, such as power trusts and liquor licensing boards, be held separately so that voters can focus on council and DHB elections, however Upston is resistant to the idea:
"The risk is if you then have another election round, and some of the energy and consumer trusts have expressed this issue, the turnout then potentially could be even lower still which I don't think's a great result," she said.
The move towards online voting comes as City Vision, a major bloc of left-leaning candidates, is seeking a total review of voting.
The grouping says the voting booklets have errors, postal voting poses significant barriers, and urges a designated day for voting.
The group also says it's confusing to have one voting system for most council and board positions, but another for district health boards.