West Papua human rights under scrutiny as Key visits Indonesia
Author

Publish Date

Tue, 19 Jul 2016, 7:23am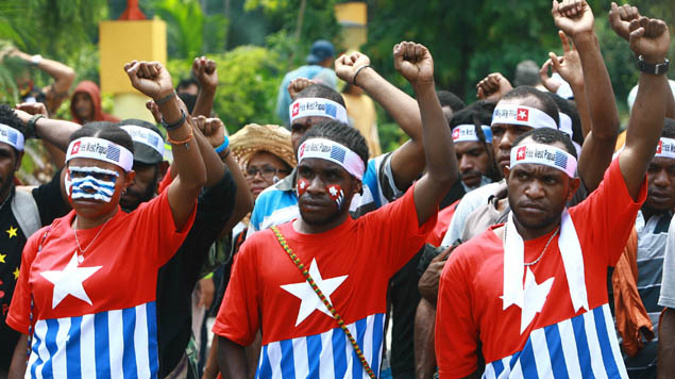 West Papua human rights under scrutiny as Key visits Indonesia
Author

Publish Date

Tue, 19 Jul 2016, 7:23am
Raising the issue of human rights abuses in West Papua is timely given the recent arrests of thousands of students peacefully protesting in the streets.
Prime Minister John Key expressed concern while meeting with President Widodo about trade in Indonesia yesterday afternoon.
John Key said it was Indonesia itself that put the issue on that table.
"Look I think they have actually made significant progress, they were quite careful to say that if there is an issue, the issue gets investigated and resolved. So I think they're not completely closed to the fact if there's an issue."
He said New Zealand's concerns weren't dismissed.
"We said to them that it's a matter that's always of great concern to New Zealanders, so we raised that issue, we discussed that with them, and both the President and the Foreign Minister gave assurances that they were observing human rights."
However, Auckland's West Papua Action Group spokesperson Maire Leadbeater said the recent mass arrests have been unjustifiable under anybody's terms.
"What's been happening recently is an absolute travesty, in terms of the rights of free expression and freedom of assembly, which is fundamental to all United Nations principles."
"These have been blatantly flouted."
Leadbeater said now that the conversation has begun, New Zealand needs to support a fact-finding mission to West Papua as well as a visit by the UN's special rapporteur on the freedom of expression.
"These are all just small steps. Ultimately what the people want, as they put it, is to be back in the Pacific family. They want their own country, and they want to be a member of the Pacific, as they should have been in the first place."
John Key will continue to meet with government and trade officials today.