'Waste of the court's time': Colin Craig's copyright lawsuit thrown out
Author

Publish Date

Tue, 6 Dec 2016, 3:47PM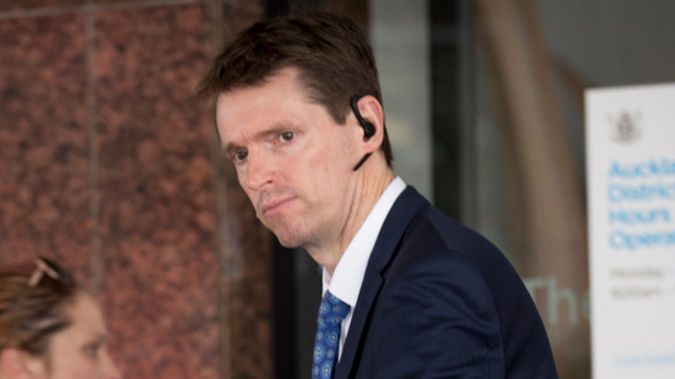 'Waste of the court's time': Colin Craig's copyright lawsuit thrown out
Author

Publish Date

Tue, 6 Dec 2016, 3:47PM
UPDATED 4.32PM Colin Craig's copyright suit has been thrown out by a judge who said the case was "vexatious" and a "waste of the court's time".
Before Craig was found to have defamed Jordan Williams, the former leader of the Conservative Party filed legal papers suing him and Whale Oil blog founder Cameron Slater for publishing one of his poems.
The piece of writing in question, dubbed the "love poem", was well documented during the four-week defamation jury trial which concluded with a $1.27 million verdict against the politician.
Craig argued his poem was private and the publication of it by Williams when he showed a copy to Slater and then Slater when he put it on his blog was a breach of copyright.
And because Whale Oil earns revenue through paid content and advertising, Craig argued he should be awarded damages in the sum of $3000 per month it was on the site plus GST.
He also wanted $3000 for the "flagrant" infringement of copyright, an injunction preventing the continued publication of the poem and a written apology.
The total invoice came to $15,000.
But at a civil hearing at the Auckland District Court today, Judge Mary Elizabeth Sharp heard submissions from Craig, Williams' lawyer Ali Romanos and Slater's counsel Brian Henry.
The judge granted Slater's and Williams' strike out applications, meaning the proceedings won't continue.
Judge Sharp said she'd seen no evidence either defendant had received any monetary gains from publishing the poem, although she didn't rule on whether there were fair dealings.
She said allowing the proceedings to continue would "bring the administration of justice into disrepute among right-thinking people" given Craig's "real argument" was breach of confidence and his reputation.
"This is a vexatious proceeding.
It has been brought for a collateral purpose."
Judge Sharp said she didn't believe the process of court was being "fairly or honestly" used by the proceedings and it was being brought for an "ulterior and improper purpose".
"It is manifestly groundless and without foundation. It serves no useful purpose, even if there has been a technical infringement by the defendants."
Even if Craig succeeded, there wouldn't be any damages available to him so there was only the possibility of a declaration.
Judge Sharp said that would be a "complete waste of court time and public money."
"This is a vexatious proceeding containing an element of propriety, notwithstanding it perhaps contains a germ of a legitimate grievance."
Craig has just under two weeks to file a memorandum on who should pay costs.
Jordan Williams welcomed Judge Sharp's ruling, saying he was glad that he could now "move on".
"I obviously welcome the court's acknowledgement that Mr Craig's claim was vexatious and an abuse of process."
In September, a jury ruled Craig had defamed Williams in a pamphlet distributed to more than 1.6 million households then followed it up with comments in a press conference.
The jury awarded compensation of $1.05 million and punitive damages of $220,000 - a total of $1.27 million.
Two of Me
There is only one of me, it's true,
But I wish that was not the case because I wish I could have you,
If instead of me I was two,
That would be one for all the others and one of me for you.