Two Covid women let out after National MP lobbied for release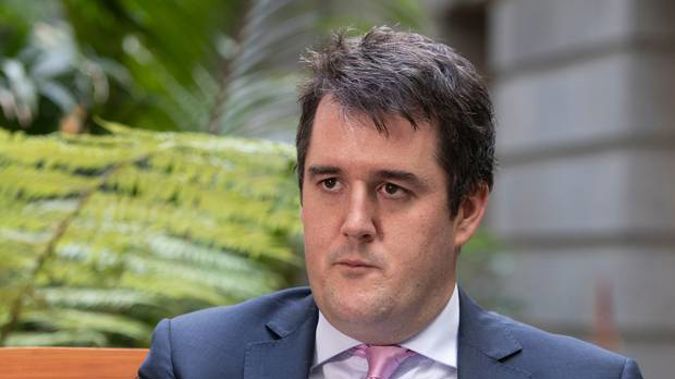 Two Covid women let out after National MP lobbied for release
The two sisters released from border facilities early to visit their dying parent were released after positive representations from the National MP for Hutt South, Health Minister David Clark has revealed in the House.
He was asked by Labour MP Chris Hipkins whether National's Chris Bishop had written representations for the women, to which Clark replied: "Yes I am aware of that."
It was revealed on Tuesday that two sisters who later tested positive for the virus were allowed to leave managed isolation in Auckland to travel to Wellington after their mother had died.
After interviews with contact-tracing staff, more than 300 close contacts of the pair have been identified and will be tested, including other people in the hotel in which they had been isolating and other passengers and crew on their flight from Brisbane.
After leaving the hotel, the two women had contact with two friends who have also isolated themselves and have been tested. One had a negative result and the other is still waiting for her result.
The revelation comes after National's health spokesman said the series of stories about people leaving border facilities without being tested is "a catalogue of cock-ups".
Michael Woodhouse has also defended going public with his information before informing the Ministry of Health there was another close contact of a notifiable disease.
"I reject any accusations that this was political. What I have done is drawn to the public's attention, a glaring omission in the process. That's my job as a politician."
Woodhouse said he didn't think Health Minister David Clark would have "paid that much attention to it" if he told him first he knew the two sisters who later tested positive for Covid-19 had hugged their helper after getting lost on their trip to Wellington.
"My job is to hold the Government to account and I believe I've done that."
Since Woodhouse's revelation in the House on Wednesday afternoon, the ministry has confirmed the women had in fact made contact with others on their journey.
Woodhouse said he'd uncovered more information about a woman who was moved from managed self-isolation to Wiri Prison during lockdown.
He said she was tested but the results hadn't come back before she was released. Her tests came back positive and there was "a scrambled effort" to track her down, Woodhouse said.
The police then used CCTV to trace her licence plate number and later found her in Palmerston North.
Woodhouse understands the woman had "many close contacts".
"That was several weeks ago. The ministry knows about it, but you don't."
The Herald has asked the police for confirmation of this account but was referred to the Ministry of Health which has not acknowledged or responded to the request for information.
Woodhouse said questions needed to be asked about the degree to which the public had been kept informed about border breaches "in a comprehensive manner".
"The ministry should take their own advice about not getting complacent.
"This is a catalogue of cock-ups, frankly, that has led to unnecessary risk being imposed on unsuspecting members of the New Zealand public."
In the past 24 hours, a number of stories have emerged about people leaving border facilities without being tested or after there was a ban on compassionate leave for funerals and tangi.