Turei hits back at claims she's encouraging people to break law
Author

Publish Date

Wed, 26 Jul 2017, 5:22am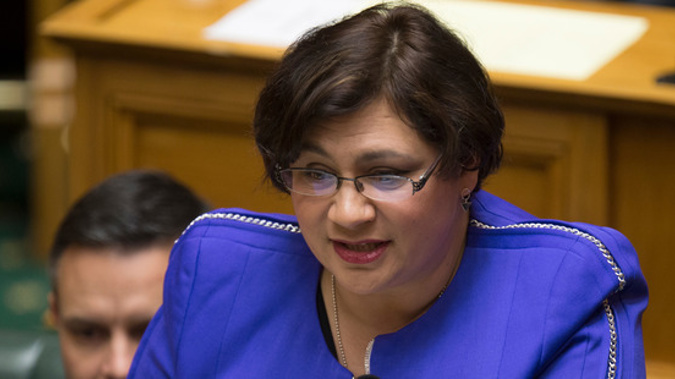 Turei hits back at claims she's encouraging people to break law
Author

Publish Date

Wed, 26 Jul 2017, 5:22am
Green Party Co-Leader Metiria Turei says she's not encouraging beneficiaries to break the law when it comes to their welfare entitlements.
She remains at the centre of controversy after admitting she claimed entitlements she wasn't eligible for as a solo mother in the 1990s.
Ms Turei said she's not giving people advice to break the law, rather she's trying to tell people what it's like to be in such a situation.
"I wouldn't encourage anyone to do that. I will certainly never condemn anyone."
Ms Turei doesn't believe she's a unique case when it comes to her admission of breaking the law.
Ms Turei's faced further media questions on her admission of historic benefit fraud upon her return to Parliament - amongst them whether its right that a lawmaker, such as herself, also be a law breaker.
She said she's not the first, nor will she be the last.
Asked who the others are, Ms Turei said others in the past have done the same as well.
She said she's telling the truth of what it's really like for the country's poorest families so she can be in a position to change and fix it.
But Social Development Minister Anne Tolley said you have to balance the demands of those in need, with those of the taxpayers who're providing support to those who need a hand up.
"But you've always got to make much more worthwhile for people to be in work. This is taxpayers' money. This isn't a pot of gold that the government has at the bottom of its garden. This money is paid by hard-working families."
Meanwhile a political opponent's questioning the wisdom of Ms Turei and her approach.
National Party campaign chair Steven Joyce said he's not sure he'd be running that strategy.
"It's really their lookout, their problem to solve. She seems to be doubling down today so we'll just see."