Turei has no regrets after fraud meeting
Author

Publish Date

Thu, 3 Aug 2017, 3:46PM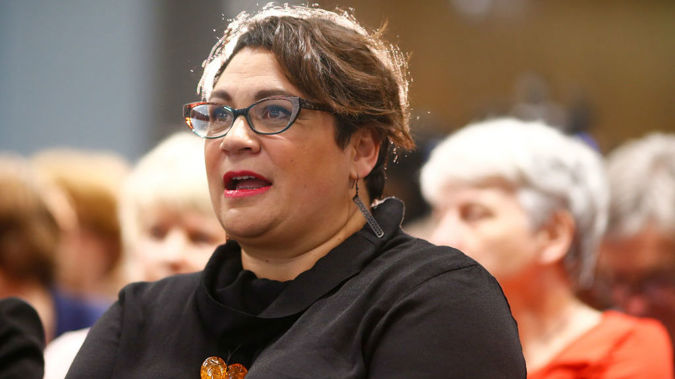 Turei has no regrets after fraud meeting
Author

Publish Date

Thu, 3 Aug 2017, 3:46PM
Metiria Turei has no regrets about admitting she committed benefit fraud, or so she said as she emerged from her first meeting with fraud investigators.
Nearly a month after the Green Party co-leader's admission while announcing benefits policy, Ms Turei has been forced to face the music in an interview with investigators at the Ministry for Social Development.
Ms Turei admits prosecution is a potential consequence of her admission that she lied to Work and Income New Zealand when she was an unemployed solo mum completing a law degree in the 1990s.
But as she emerged from her meeting with two ministry investigators on Thursday she maintained the admission had the result she wanted.
"We have had a national conversation about what welfare is like, how hard it is, how impossible it is for people to live well and that we need a more compassionate and caring welfare system, not one that penalises people," she said.
"I don't regret a minute."
The meeting was a first step in the investigation that will now require Ms Turei to answer a string of questions from MSD about her situation at the time she was receiving a benefit.
They're expected to centre around the number of housemates Ms Turei had at a time she told welfare services she lived alone.
WINZ will also determine how much Ms Turei will be forced to pay back, a commitment she made early on.
"I think there's a preference for it to be resolved as soon as possible," Ms Turei said, though she told reporters investigators had been unable to tell her whether the investigation would be finalised before next month's election.
Ms Turei was again critical of the "highly punitive" welfare system.
She has called for an amnesty to allow benefit fraudsters to come forward and admit their true circumstances without the risk of penalty.
But National Party campaign manager Steven Joyce said the obligations on beneficiaries exist for a reason.
"I think most New Zealanders would say it's actually fair to have some rules," he said.
"This is money that's being collected from other taxpayers to pay the people who are on a benefit and it's important that those people respond to those things including, when necessary, to make themselves available for work."