Sunday not out of the question: Speculation over end of coalition negotiations continues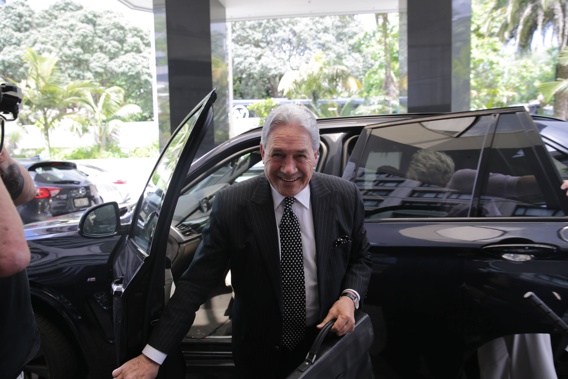 Sunday not out of the question: Speculation over end of coalition negotiations continues
Questions remain around the incoming Government as coalition negotiations continue heading into the weekend, with week two set to conclude and still no complete agreements reached at this stage.
Prime Minister-elect Christopher Luxon, Winston Peters and David Seymour appear to be getting very close to a deal for forming the new Government.
We call it straight
---
You'll find no mealy-mouthed, non-committal utterances here. Newstalk ZB gets straight to the point with the best opinion writers and exclusive news you can always trust.
Subscribe today. You won't regret it.
SUBSCRIBE NOW
Take your Radio, Podcasts and Music with you