Deadline for End of Life Choice bill extended due to interest
Author

Publish Date

Mon, 21 May 2018, 5:21AM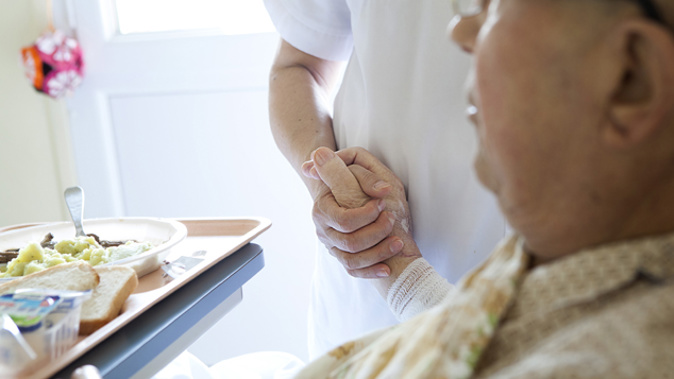 Deadline for End of Life Choice bill extended due to interest
Author

Publish Date

Mon, 21 May 2018, 5:21AM
A deadline for an assisted dying law change has been pushed back again because of a record level of interest.
Public hearings begin today on the End of Life Choice Bill, and so far 35,000 submissions have been received.
Justice Committee chair Raymond Huo said submissions were still being processed, but it was already believed to be a record number.
The last high-profile conscience issue, the legalisation of same-sex marriage in 2012, attracted around 22,000 submissions.
The committee was initially given nine months to hear the submissions, an extension on the usual six months. It has now pushed the deadline back another three months, to March, to cope with the huge workload.
Act Party leader David Seymour, who is in charge of the legislation, said he welcomed the huge interest because it could help improve his bill.
He was confident that the delay would not push the debate on the law change too close to election year - which could risk turning it into a political football.
"I think we could still have it wrapped up by the second half of next year, which is a full year before the election."
Select committees usually choose which submitters they want to hear from in person, but because of the significance of the legislation the Justice Committee has decided to hear from anyone who wants to make an oral submission.
So far, 3500 people have said they want to appear in person.
That means the eight-person committee will have to split into four sub-committees to hear them all in meetings around the country.
The bill passed its first hurdle comfortably by 76 votes to 44, but many of those who supported it said their vote was not guaranteed beyond the select committee stage.
Some MPs are concerned about the scope of the bill, which will apply to people with a terminal illness, a prognosis of six months to live, or a grievous and irremediable condition.
Disability advocates in particular are concerned about whether "grievous and irremediable" could apply to vulnerable disabled people like tetraplegics.
Seymour said there was protection against this in the bill, in the form of a clause which requires a person to be in "an advanced state of irreversible decline".
The bill has already gone further than previous attempts at a law change in 1995 and 2003, which were both voted down at the first reading.
The committee will also be tasked with deciding whether a public referendum should be held on voluntary euthanasia.
New Zealand First has made a binding referendum a condition of its support, and Seymour said he is open to the proposal if it is approved by the committee and Parliament.
He has previously cited polls which show that 75 per cent of New Zealanders supporting euthanasia.
"I say to opponents of the bill: bring on a referendum," Seymour said.
Take your Radio, Podcasts and Music with you