'Spectacular flop': Developers quit affordable housing deal
Author

Publish Date

Sun, 28 Aug 2016, 6:34AM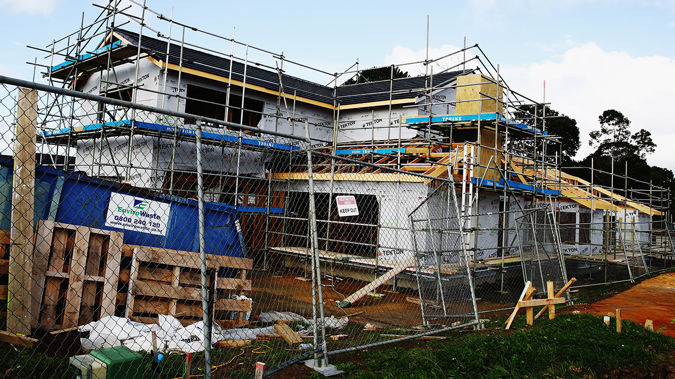 'Spectacular flop': Developers quit affordable housing deal
Author

Publish Date

Sun, 28 Aug 2016, 6:34AM
Property developers are quitting planned Auckland building projects which would have locked them into building affordable homes as Auckland's average house price prepares to hit the $1 million mark.
Housing Minister Nick Smith told the Herald on Sunday that landowners in five Special Housing Areas (SHAs) had decided not to proceed under the previous fast-track process, which would have required 10 per cent of housing to be affordable.
The developers have instead opted to use provisions under the newly approved Unitary Plan which does not have the same affordable housing rule.
"There are five that have decided not to proceed with their SHA because they have effectively got a better deal through the unitary plan planning process," Smith said.
"Affordable" housing, is defined in the special housing area legislation as below 75 per cent of the city's median house price.
CoreLogic analyst Nick Goodall yesterday predicted the average Auckland house price would top the $1m mark in the next valuation update on September 6.
"It was $975,000 in June and $992,000 in July, so I think it's safe to assume it will be more than $1 million in August," he said.
Labour housing spokesman Phil Twyford said the fact that developers were walking away from the SHAs showed that they had been "a spectacular flop".
"Why would they stay with the SHAs when they can make more profit by getting out of that and not having to build affordable homes?," he said.
But Smith said the SHAs were always seen as a temporary measure to kick-start new housing projects while the unitary plan was being debated, and the law provided for them to be disestablished on September 16.
"Then the council has the consideration, if that area was a SHA and was zoned residential, does the landowner have the capacity to withdraw their qualifying development application under the SHA and lodge a new application after September 16 based on the unitary plan," he said.
"There are other people that are choosing to do that because the zoning that has been determined by the independent hearings panel is more advantageous for them than the zoning under the SHA status."
Smith said 129 of the city's 154 SHAs had either completed some houses (26), started earthworks (15) or applied for resource consents or plan changes (88) by the end of June, up from 75 in the council's last published update to March 31.
That left only 25 SHAs, down from 79 in March, which had not yet applied for consents, and 16 of those had only been approved as SHAs this year.
Some developers said they had abandoned some SHA proposals only because they had not been able to get the necessary finance and other resources together in time.
John Dare, a consultant for developers in four SHAs, said his clients had decided not to seek consents for a proposed 66-unit project on the site of the Brownzy Sports Bar in Browns Bay because they were fully extended developing an initial 62 townhouses and apartments on the Poenamo Hotel site in Northcote.
He said 10 per cent of the Poenamo units would be within the affordable limit, and "a large portion" of a 125-unit project next to the Southgate shops in Takanini would be affordable.
Former Conservative Party leader Colin Craig, who is developing the 40 or 50-unit Ozone Apartments in Stanmore Bay, said he hoped a majority of units there would be affordable.
Stevenson Group chief executive Mark Franklin, whose company proposes 800 homes at Drury, and David Nakhle, who is developing SHAs at Papakura and Clarks Beach, both said they would meet the 10 per cent affordable housing requirement.