Simon Bridges rants about Govt: 'It has the air of asbestos'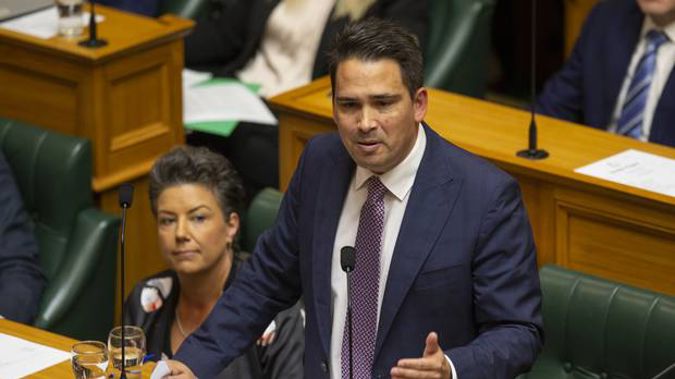 Simon Bridges rants about Govt: 'It has the air of asbestos'
The demotion of Claire Curran is being seen by National as the symbol of what's wrong with the Government.
National leader Simon Bridge forced a debate in parliament today to discuss the Prime Minister's handling of Curran.
He then lit rip in a fifteen minute rant, criticising Jacinda Ardern's leadership.
"It is incompetent, it is shambolic government, and rather than fairy dust breezing around the government, I think it is asbestos.
And it is breezing around the cabinet table as we speak, with the litany of fiascos."
The length of his argument was mocked by Labour Minister Chris Hipkins, who used the opportunity to highlight Bridges' own flaws, calling it "the longest fifteen minutes of Simon Bridges' life".
"Having demanded the House sit aside time for an urgent debate on a ministerial demotion, he then struggled to string together two or three sentences on that particular issue before veering off into other things.
"In fact, I would go so far as to say that contribution was two snappers short of a resignation."
He added that there was only one message coming from the Government on this.
"The Prime Minister has set very high standards for her ministers, and if they don't meet them, there will be consequences in that."