Simon Bridges: Jami-Lee Ross' decision came 'out of the blue'
Author

Publish Date

Tue, 2 Oct 2018, 6:44PM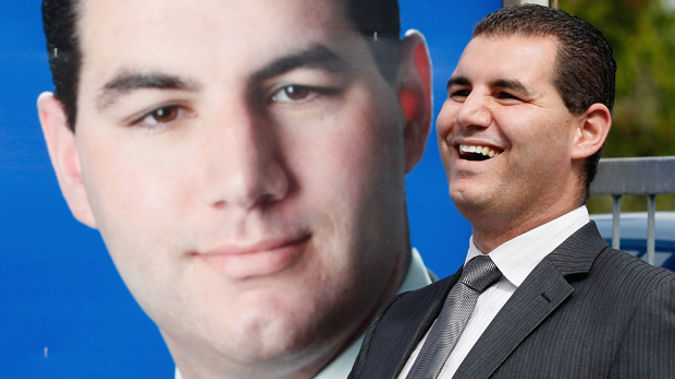 Simon Bridges: Jami-Lee Ross' decision came 'out of the blue'
Author

Publish Date

Tue, 2 Oct 2018, 6:44PM
A decision by National MP Jami-Lee Ross to step away from Parliament to deal with a "serious and personal" health issue came out of the blue, party leader Simon Bridges says.
"I've got to be honest with you, it came out of the blue.
"You think you know your colleagues very well but you don't always know everything that's going on, for what are personal, sensitive and perhaps embarrassing issues," Bridges said today.
Ross, 32, who is married with children, said in a statement today he had been dealing with some personal health issues.
"There are times in life where you have to put your own health and family first. As a husband and a father I need to do that at this time.
"That is why I have asked to have some time off on medical leave for a few months," said Ross, the MP for Botany.
He said Bridges had been very understanding and he looked forward to returning to Parliament and the National caucus in future.
Bridges said Ross had come to him last week and had granted him leave for what were serious and personal problems.
"I will not be making any further comment on the nature of the health issues given this is a private matter but I can confirm this decision is unrelated to the ongoing leak investigation," Bridges said.
But he acknowledged that the party still does not know who it is that leaked details of his expenses to the media a few days before they were released publicly in August.
A report by PwC into the leak, commissioned by National after Speaker Trevor Mallard decided not to pursue an investigation, is still at least a week away.
"I don't know who did the leak, but I can be very clear with you that the leak investigation is separate from this entirely," Bridges told reporters in Auckland.
"I am, and he is, focused on his wellbeing - on getting better and on his young family," Bridges said.
There had been no discussion about Ross resigning as an MP and it was in his own hands to focus on himself and come back refreshed and well, he said.
National's deputy leader Paula Bennett said PwC had nearly everything it needed from Parliamentary Services about caucus members and staff and had access to all data from MPs' devices.
Soon after Mallard announced there would be an investigation, a person claiming to be the leaker texted him and Bridges anonymously, pleading for the inquiry to be called off.
Ross's transport portfolio will be picked up by Paul Goldsmith and his infrastructure responsibilities by Judith Collins. Goldsmith's revenue portfolio will go to Andrew Bayly.
National MP Nikki Kaye, who took time off from Parliament when she was diagnosed with breast cancer in 2016, said it was a sensitive time and she was thinking of him.
"I have had very serious health issues and I'm thinking of him, and feeling for him and his family," she said today.
Leader of the House and Labour Minister Chris Hipkins said it was important for MPs to take time off every once in a while.
"Sometimes people do a better job as MPs if they take a bit of time out. If [Ross] needs to take a bit of time out in order to regroup and do a good job as an MP, he should do so."
Hipkins said why Ross might have taken time off was a matter for the National Party.