Simon Bridges: 'I know I can win'
Author

Section

Publish Date

Friday, 9 December 2016, 1:35p.m.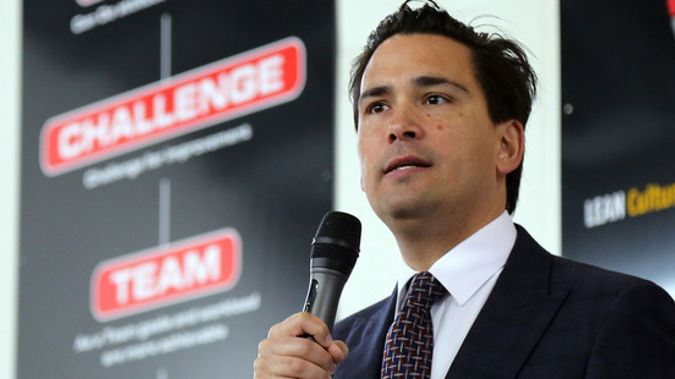 Transport Minister Simon Bridges says the race for Deputy Prime Minister is 'down to the wire.'
Jonathan Coleman and Judith Collins have stepped aside and ushered in Bill English as the next Prime Minister of New Zealand.
Now the race is on for Deputy Prime Minister between Mr Bridges and Social Housing Minister Paula Bennett.
Mr Bridges said he's been drumming up support with caucus for himself to win the position.
"I wouldn't be doing this if I didn't think that I could win. The truth is right now it's really close, there won't be a lot in it.
"I know though, that I can win."
However he said it would be wrong to give any specific numbers because it's changing on a day-to-day basis.
When questioned about whether or not he's better for the job then Ms Bennett, he said they were simply quite different candidates.
However he did say he'd offer a fresh perspective on things.
"You're going to get someone who's straight up, no-nonsense, and wants people to get ahead, someone who believes in New Zealand and New Zealanders are very optimistic about what we've got."
The man who's originally from West Auckland said he understands New Zealand's makeup.
"I'm originally a westie, I also have a very good sense of provincial New Zealand so there's a lot of things that I think I bring to this that are relevant to New Zealanders today."
He didn't want to pin-down any possible policies because, "I wouldn't want to do it before I talk with Bill English and other colleagues as well".
But he did give some revelations into what he does, and doesn't agree with.
He wouldn't back the Green Party's bid to legalise cannabis, saying drugs cause a lot of harm to communities.
And his view on taxes is that it's all about timing.
"(Only) When we've got the opportunity to give them because we're doing the other things that we need to do in terms of health, law and order, and infrastructure."
Overall he seemed jovial, joking with reporters about a potentially very different life path, "I used to play the drums, in fact I class myself as a pretty good drummer and if I hadn't gone into law and then politics who knows maybe I'd be on the pub circuit right now."
But it's his political capabilities that will be scrutinised come Monday when the National Party caucus makes its decision.