Claims Karel Sroubek forced family into witness protection
Author

Publish Date

Tue, 6 Nov 2018, 4:10PM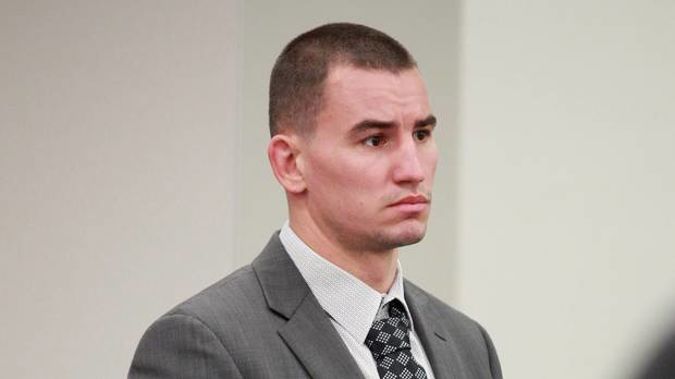 Claims Karel Sroubek forced family into witness protection
Author

Publish Date

Tue, 6 Nov 2018, 4:10PM
An entire family was forced into witness protection as a result of criminal behaviour by Czech man Karel Sroubek, National Leader Simon Bridges has said in Parliament.
Bridges today asked Prime Minister Jacinda Ardern whether she was aware of the case of the family, which he said in Parliament was forced into New Zealand's witness protection programme as a result of the actions of Sroubek, for which he faced criminal charges.
Court documents provided to the Herald showed that an associate of Sroubek sought to give evidence against him in an upcoming trial by video link because of fears for his safety. The application was denied but the High Court at Auckland was told in July 2010 that the associate was allegedly threatened by Sroubek and two other men with connections to the Hells Angels over a deal gone bad.
The court was told Sroubek, or Jan Antolik as he was known then, went to his associate's home with the two other men and assaulted him and threatened him with a knife over a debt of $12,000.
They took his watch and his partner's car but made it clear the money was still owed, the court documents alleged.
"After this incident, [name withheld] went to the police and he and his family were placed in the witness protection programme. Even so, [name withheld] says that two anonymous threats were made to his immediate family after he had made his complaint to police."
The threats were apparently received by the associate's eldest child.
Ardern told Parliament that she had said many times that there were a range of reasons the Government had gone back to Immigration NZ for more information.
"When we are in a position to share more about information around the case then we will do so."
Bridges questioned whether Sroubek was the kind of person Immigration Minister Iain Lees-Galloway should give residency to.
"Residency already existed. The decision put before the Minister was around a deportation order. He made that decision based on information put in front of him," Ardern said.
"Is a criminal, with charges so serious that an entire family went into a witness protection scheme, someone who should have residency in New Zealand?" Bridges asked.
Ardern said she would not discuss specifics of the case but said there were well over 100 such cases National dealt with while in government.
'We need to get this decision right'
Ardern said earlier today she did not blame officials or Lees-Galloway for the botched handling of the saga.
She said the main issue for her was figuring out why important information about Sroubek was not put in front of the Minister in the first place.
Speaking to Newstalk ZB's Mike Hosking this morning, Ardern was quick to absolve officials who provided Lees-Galloway with information about Sroubek.
"Before anyone jumps down the track of saying 'I'm blaming officials here,' I'm not. There seems to be a range of things at play here, we need to get this decision right.
"He had certain information in front of him. Now we have contradictory information in the public domain. Of course that's not good enough."
Last week, Lees-Galloway told Parliament he would be reviewing Sroubek's case after new information had been made available to him.
A High Court judgment has revealed Sroubek had been back to Europe in 2009, undercutting any belief that his life might be in danger if he was deported.
Lees-Galloway said he was not aware of the court judgment and said it was not standard practice to have all court decisions relating to Sroubek handed to him.
The Czech Republic has also indicated a desire to extradite Sroubek, who had an arrest warrant in the country for outstanding criminal proceedings.
Ardern said not everything officials needed to consider was strictly confined to Sroubek's travel back to Europe or his use of a false passport.
"Once [the new report] comes in, then we will look at what issues we have with the system generally because we can't have a situation where the minister doesn't have everything in front of them or a situation where officials don't have everything in front of them."
Sroubek entered New Zealand in 2003 on a false passport in the name of Jan Antolik, later claiming the new identity was because he witnessed a murder in his homeland.
He told the jury in his trial he had fled his home in the Czech Republic in fear of corrupt police officers and a criminal after witnessing a murder.
While the jury found him guilty, Sroubek was discharged without conviction in 2012 by Judge Roy Wade who believed Sroubek's evidence.
Lees-Galloway has come under fire for cancelling deportation liability for Sroubek and granting him residency in his real name.