Bridges accused of 'sexist overtone' after 'part time PM' jab
Author

Publish Date

Tue, 30 Jul 2019, 3:12PM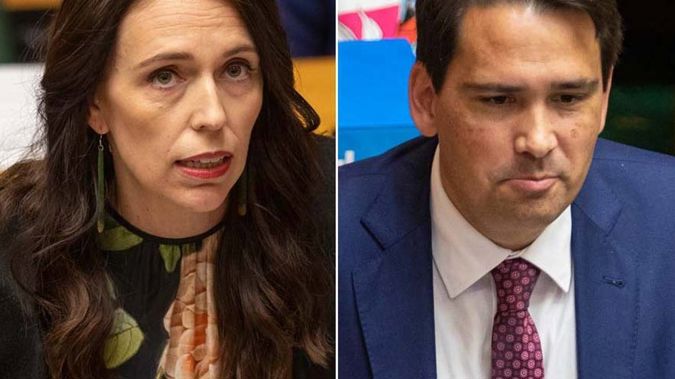 Bridges accused of 'sexist overtone' after 'part time PM' jab
Author

Publish Date

Tue, 30 Jul 2019, 3:12PM
Simon Bridges has been accused of being sexist for suggesting the Prime Minister's doing the job part time.
National Party leader Simon Bridges this morning went on the attack, calling Jacinda Ardern a "part-time Prime Minister" for getting involved in the Ihumātao land dispute just before leaving for Tokelau.
Ardern departed for Tokelau on Saturday, the first Kiwi Prime Minister to visit in 15 years, and is expected to return on Thursday.
The day before she left she brokered an agreement for Fletcher Building to put its planned property development - planned in conjunction with Te Kawerau ā Maki - on hold while a solution is sought.
Protesters calling for the housing development to be axed are entering the second week of occupying the land.
Bridges attacked Ardern's trip to Tokelau this morning, saying that she could have traveled there during the recent three-week parliamentary recess.
"I'm not saying no ifs no buts people shouldn't be going to Tokelau or the Chathams or other Pacific Islands. Of course there's a role for that, but right now, when she's just had a three-week recess, when she's got so many issues at home that everyday New Zealanders are focused on?"
Bridges said that Ardern had escalated the dispute at Ihumātao by stepping in.
"She's put herself right in it and where is she? She's gone on a trip for days to Tokelau.
"The Prime Minister has made a hash of it. She has sparked this up and she needs to let us know where she's going and quick-smart. She can't do that from Tokelau.
"We're just not seeing the focus from a part-time Prime Minister and Government."
Standing in for Jacinda Ardern at Parliament, Grant Robertson says she's hard-working and her trip to Tokelau has been a long time in the planning.
"I think most of you would recognise she works extremely hard, and I don't quyite know what Simon Bridges was saying when he said part time Prime Minister. I do wonder if there is a bit of a sexist overtone in that." 
Robertson says it's an insult for the National leader to say she should be here representing everyday New Zealanders.
"Is he telling the Tokelauan community that they are not every day New Zealanders? Just because the National Government couldn't be bothered to go to Tokelau for the whole nine years they were in government doesn't mean our government is going to disrespect the people of Tokelau. The Prime Minister is the Prime Minister of all of New Zealand.