Shaw admits being wrong about Ghahraman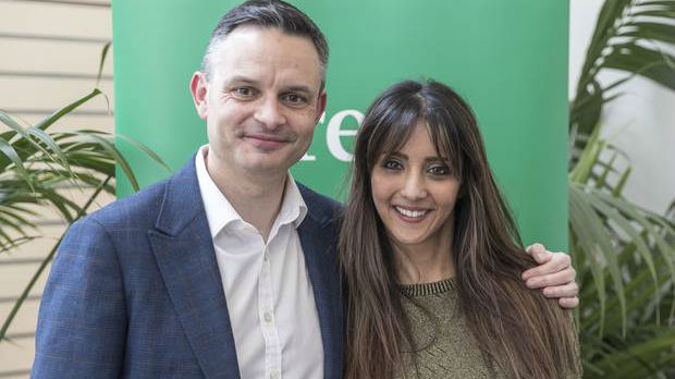 Shaw admits being wrong about Ghahraman
Green Party co-leader James Shaw is taking responsibility for a speech he gave in May in which he mistakenly said that Golriz Ghahraman had worked as a prosecutor at UN tribunals for Rwanda and the former Yugoslavia.
The admission is the latest in a week in which Ghahraman's work history and how it has been presented is under intense scrutiny.
Ghahraman worked in the defence team as an unpaid intern at the Rwanda Tribunal for Joseph Nzirorera, who died before he could be convicted of genocide, and in a paid position representing pop singer Simon Bikindi, who was convicted for incitement to genocide.
At The Hague, she worked on the pre-trial defence of Bosnian Serb wartime leader Radovan Karadzic, who was found guilty of crimes against humanity. She worked on the prosecution at the Khmer Rouge Tribunal.
But in the speech in May to the NZ Institute of International Affairs, Shaw heaped praise on Ghahraman, saying that she had worked as a prosecutor at the Rwanda Tribunal and The Hague.
"Having fled Iran in 1990 as a child, Golriz is now a human rights lawyer who worked as a prosecutor at the United Nations' tribunals for Rwanda and the former Yugoslavia. She also worked on the Khmer Rouge tribunal in Cambodia," Shaw said.
This morning Shaw said he made a mistake and had not run the speech by Ghahraman.
"I didn't check the speech with Golriz before I gave it. Clearly I got those the wrong way around."
Ghahraman this week changed the wording on her profile page on the Green Party website. It had said: "Golriz has lived and worked in Africa, The Hague and Cambodia, putting on trial world leaders for abusing their power."
Now it says: "Golriz worked for United Nations Tribunals as part of both defence (Rwanda, the former Yugoslavia) and prosecution (Cambodia) teams."
Her maiden speech was also criticised as being unclear when, referring to prejudice, she said: "I saw that at the Rwanda Tribunal, at The Hague and when I prosecuted the Khmer Rouge in Cambodia."
Ghahraman has insisted she has not misled the public, noting that she has been open about her defence work as an international human rights lawyer in media interviews when she was a candidate before the election, and after she became an MP.
Former Labour staffer Phil Quin sparked the scrutiny when he called Ghahraman a genocide-denier and demanded that she resign. Quin has said she had misled the public, but his main concern was her moral judgment in volunteering her services to defend men accused of genocide.
"I cannot for the life of me comprehend why any lawyer or moral human being would opt to engage in the defence of these people," he told Newstalk ZB yesterday.
Ghahraman has rejected the criticism, saying that the defence and prosecution sides of the international human rights framework are equally important to ensure a robust system and rule of law.
Yesterday it emerged Ghahraman had fought the extradition of a Rwandan man who had been granted refugee status in New Zealand, and is accused of crimes against humanity in Rwanda.
The details of the case remain the subject of extensive suppression orders.
The issue has been polarising. Many commentators criticise Ghahraman, but the Law Society and legal expert Andrew Geddis have publicly defended her.
This morning the Criminal Bar Association also backed Ghahraman, saying the criticisms were "completely unacceptable".
"The unjustified criticism of Golriz reflects an unfortunate trend in our society where persons attack the defence lawyer as if they have committed some offence," association president Len Anderson said.
"It should be a matter of pride and not abuse that a lawyer recognises his or her professional obligation to defend a person charged with a heinous crime."