Seymour drums up euthanasia support
Author

Publish Date

Tue, 12 Dec 2017, 3:32PM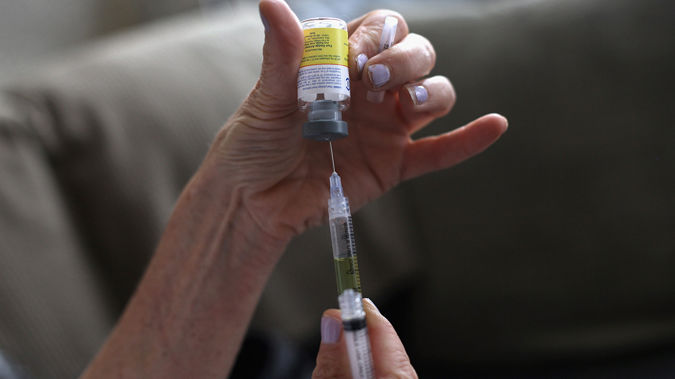 Seymour drums up euthanasia support
Author

Publish Date

Tue, 12 Dec 2017, 3:32PM
David Seymour has launched a campaign to get support for his End of Life Choices Bill which could dominate the headlines next year.
The Act leader has been long awaiting the opportunity to have his bill read in parliament.
It was introduced as a member's bill in June and is likely to have its first reading early next year.
He's busy now drumming up support for the legislation that would allow people with terminal illnesses to end their lives without suffering.
The campaign launch had cross party support, including from Labour's Iain Lees- Galloway, National MPs Nikki Kaye and Chris Bishop and Green Party leader James Shaw.
"This is about personal freedom, personal choice and it's time to have the debate," Mr Seymour said on Tuesday.
One MP who won't be voting in favour is National leader Bill English who is vehemently opposed to euthanasia and says Mr Seymour's legislation is "very bad".
"It will make vulnerable people such as the elderly, people suffering from mental illness, people with disabilities more vulnerable and so I intend to oppose it strongly," he said.
"We've just been through a big discussion about suicide in New Zealand, it's going to be a bit tricky for Mr Seymour to answer the question as to why some suicides are good and some are bad."
Deputy leader Paula Bennett said she'd made her decision but won't reveal it until the day of the first vote.
Prime Minister Jacinda Ardern said she wants people to have their own choices.
"I will support the bill. I will always look for safeguards in place to make sure that no-one is ever manipulated, left vulnerable but I also support people having their own choice in those circumstances," she said.
It will be a conscience vote for both National and Labour MPs.
NZ First MPs will vote as a bloc to support the bill through its first reading, but it's support is conditional.
"We'll only vote for it at first reading if it's clearly understood that our support for this bill is only if it is a subject of a referendum," leader Winston Peters said.
"That is our uncompromising, unconditional position."