Separate Maori prison not Labour policy - Little
Author

Publish Date

Tue, 9 May 2017, 12:37PM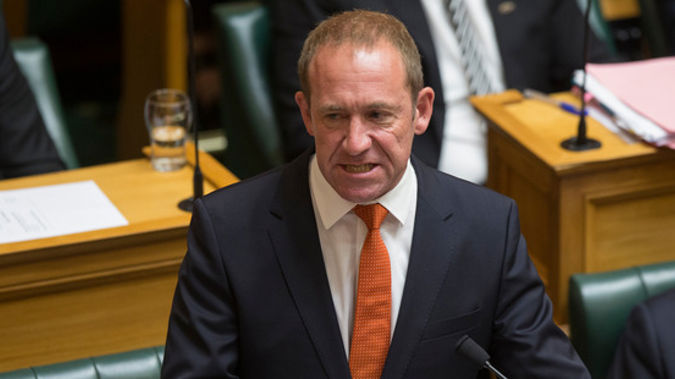 Separate Maori prison not Labour policy - Little
Author

Publish Date

Tue, 9 May 2017, 12:37PM
Labour leader Andrew Little says a separate Maori prison is worth discussing, but he won't be adopting it as Labour policy.
The party's corrections spokesman and Te Tai Tokerau MP Kelvin Davis has proposed converting Ngawha Prison in Northland into a Maori-run prison, as a way of tackling the disproportionately high imprisonment rate of Maori.
The prison would not be limited to Maori offenders, but would be run according to tikanga Maori values.
Little said this morning it was not a Labour policy and he was not committed to opening a Maori prison if Labour came to power in September.
"I don't have a firm view about a separate Maori prison or a prison run on tikanga Maori," he told reporters at Parliament.
But he backed Davis, saying the MP was generating a public debate about an important issue.
"Maori are totally and utterly disproportionately represented in our prison system. So whatever we're doing now isn't working and we have to find something new.
"So good on him for raising that idea, I think if he generates a public debate about it, good on him."
Maori make up around 15 per cent of the New Zealand population but around 50.8 per cent of the prison muster.
Asked whether he was happy with a member of his front bench promoting non-Labour policy in election year, Little said he supported his MPs looking at fresh and creative ideas.
Davis' proposal was backed by another member of Labour's Maori caucus, Adrian Rurawhe. National MP Nuk Korako also endorsed the idea.
But it was opposed by Prime Minister Bill English, who said rehabilitation and reoffending initiatives already took into account Maori needs.
"It's incorporated into our prisons where it's appropriate.
"We just don't see the point of trying to designate a prison as a Maori prison and others as not Maori because actually there's going to be Maori in all our prisons."
English did not go as far as saying the policy was racist, but said you did not want to "create the kind of impression that there is some kind of separate system".
New Zealand First leader and Northland MP Winston Peters went further, saying policies based on race did not work.
He said Ngawha was built to allow offenders to be close to their families in Northland, and Davis' proposed prison would force non-Maori and their families to travel to Auckland prisons.
However, Davis says his proposed prison would not be limited to Maori offenders.
His proposal for a Maori-run prison is not new. The Maori Party raised the idea of a standalone Maori unit within prisons in 2009.
At the time, it was supported by National but opposed by Labour.
Former Corrections Minister Judith Collins said she was "very keen" on a separate Maori unit if it could be shown to reduce the Maori crime rate.
Labour's former law and order spokesman Clayton Cosgrove, on the other hand, said the idea was "mind-boggling".
"Your wife gets raped by a Pakeha, and he goes to the clink, the prison. Your wife gets raped by a Maori person, and he goes off and goes flatting with his mates in some sort of strange separatist concept."