Robertson tells Ministers to review spending programmes
Author

Publish Date

Fri, 1 Dec 2017, 9:08am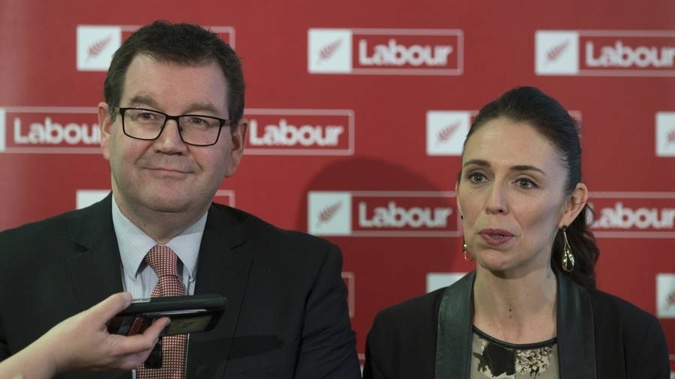 Robertson tells Ministers to review spending programmes
Author

Publish Date

Fri, 1 Dec 2017, 9:08am
Ministers have been told to review government programmes as Finance Minister Grant Robertson works through his budget priorities.
He says that under the new government the economy will grow as productivity increases and he'll have more revenue by scrapping National's tax cuts, but that won't be enough.
"We also need to reprioritise and seek out programmes that are good value for money," he said in his first major speech on Friday.
"I have directed all ministers to assess their budgets against the new government's priorities - if programmes are found that do not match those priorities then ministers should consider whether this funding can be re- invested in new, higher priority areas which match our strategy."
In his speech to a business audience in Auckland, Mr Robertson set out the priorities as closing the inequality gap by delivering shared prosperity.
"To do better, we have to do things differently," he said.
"This means moving beyond narrow economic indicators and measures of success, and instead puts the well-being of our people and the environment at the centre."
Business confidence has fallen since the election, and Mr Robertson said some uncertainty was inevitable when there was a change of government.
He said there was a consensus among economists that over the next year growth would soften and then strengthen through 2019 and 2020.
""We'll be swapping out population growth and buying and selling houses to each other as our two main growth drivers for much more sustainable ones," he said.
"If that means slightly lower growth for a year while the transition to a productive economy occurs, then that will be a price worth paying."
Meanwhile, the half-year economic and fiscal update that will set the stage for the government's first budget will be released on December 14.
At the same time, the budget policy statement will be presented, Finance Minister Grant Robertson has announced.
"All the fiscal costs of the 100-day plan, which are currently being finalised, will be incorporated in the HYEFU," he said in a speech to a business sector audience on Friday.
The 100-day plan set out 17 priority objectives.
"You will see that we are meeting our budget responsibility rules, in particular our commitment to reduce net core crown debt as a percentage of GDP to 20 per cent within five years of taking office."
Mr Robertson said the budget policy statement would outline the priorities for budget 2018, expected to be presented in May.