Ron Mark: Govt lied to public about plan to send troops Iraq
Author

Publish Date

Fri, 14 Jul 2017, 5:13am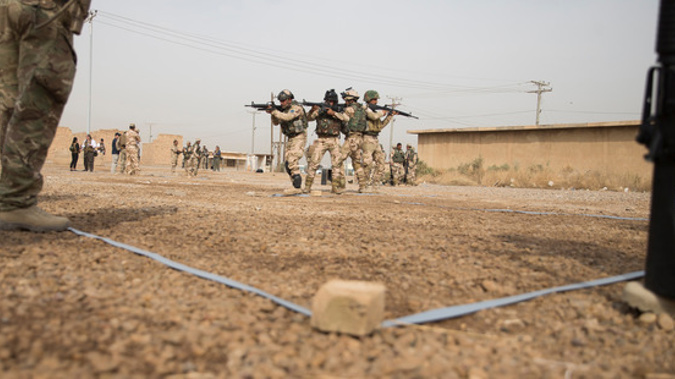 Ron Mark: Govt lied to public about plan to send troops Iraq
Author

Publish Date

Fri, 14 Jul 2017, 5:13am
The Government's being accused of deliberately misleading the public over its 2015 decision to send troops to Iraq.
In late 2014 the Government downplayed suggestions such decisions had been made, but a newly released Ministry of Foreign Affairs and Trade paper shows a military commitment was suggested as an option in September 2014.
The paper, written by MFAT's Secretary, says the pillars where New Zealand could add the most direct value to anti-ISIS activities in Iraq would likely be the military.
Then Prime Minister John Key made the call to send troops in February 2015.
Almost three years ago, New Zealand First MP Ron Mark was alleging plans to send troops in to support anti-ISIS work was a done deal.
Mr Mark said they prove what he and his party knew all along.
"At the time when the Government told the public of New Zealand, during the election, that it would not deploy troops to Iraq, it essentially already decided that that's what it was going to do."
Mr Mark believes the election was a factor in such information being kept under wraps.
"Under John Key's leadership they were prepared to do anything, say anything to ensure that the public saw them in a positive light and re-elected them and sadly, as this paper shows, that even meant being untruthful."
The risks and legal implications of New Zealand's involvement in Iraq are still being kept under wraps.
The document has been highly redacted with all advice regarding potential risks and legal considerations withheld from public release.