Retirement Commissioner stood down, accused of bullying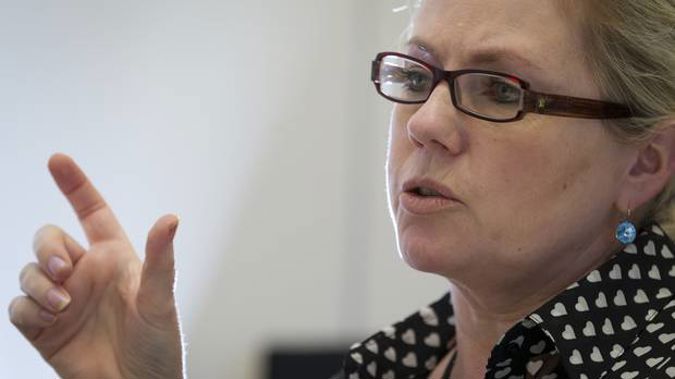 The State Services Commission will investigate bullying claims against Retirement Commissioner Diane Maxwell, who has been stood down while an investigation takes place.
Prime Minister Jacinda Ardern said the commission's investigation was the "appropriate vehicle" for assessing the allegations.
Earlier today, Newsroom revealed Maxwell had been asked to immediately take leave while the SSC conducts an inquiry.
This followed claims that more than a dozen former staff at the Commission for Financial Capability had raised concerns about a bullying culture and mismanagement led by Maxwell.
Allegations include that she publicly shamed employees and tore up work in front of them.
Maxwell has denied the allegations.
Commerce and Consumer Affairs Minister Kris Faafoi told Newsroom the nature of the concerns meant a formal investigation was needed.
"They are serious allegations and we want to make sure workplaces are safe and good places to work ... getting the SSC to review the allegations is the proper thing to do."
He had asked Maxwell to take paid leave from the commission while the investigation was competed – expected to be by the end of February.
Ardern this afternoon told media it was now a matter for the SSC.
"We need to make sure all work places deal with allegations appropriately, in the case as I understand it the SSC is looking into this issue and that sounds like an appropriate vehicle for that."
The SSC's move comes as National MP Maggie Barry has also been accused of bullying staff.
The Weekend Herald revealed Barry had been twice investigated over bullying claims this year – including accusations she expected staff to do political party work on taxpayer time, which would be unlawful.
When questioned, Barry said Parliamentary Service had looked into allegations from former staff.
"The allegations were vigorously denied and disputed and were thoroughly investigated by Parliamentary Service. There was no finding that bullying or harassment had occurred."
Speaker of the House Trevor Mallard last week launched an independent review into bullying and harassment at Parliament.
While the review had been planned for some time, it has been given renewed impetus following the sexual assault scandal surrounding Russell McVeigh, allegations of bullying behaviour against Botany MP Jami-Lee Ross - who denies acting improperly - and Dame Laura Cox's report into bullying and harassment in the UK's House of Commons.