Release of ministerial expenses delayed due to 'oversight'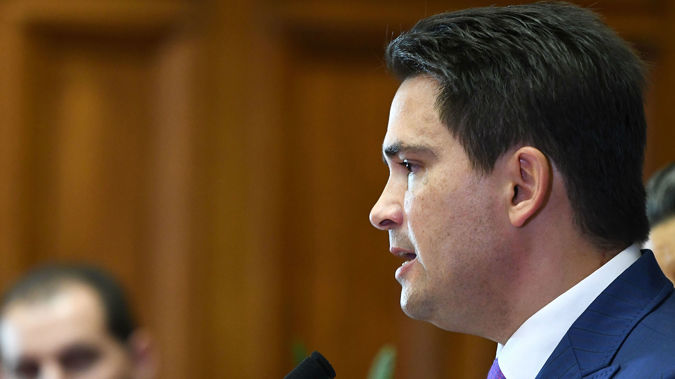 Release of ministerial expenses delayed due to 'oversight'
The release of quarterly expenses for government ministers, which includes credit card spending, travel and accommodation has been delayed after a "process oversight" by the Department of Internal Affairs during collation.
The expenses, which are normally released at the same time as MPs' expenses, were due to be released today but in a statement, the department said an oversight was identified yesterday during a quality assurance, pre-publication verification process.
"A decision was made to postpone the publication so that a complete data set for the quarter is available. This will be completed with urgency, and we hope to be able to resolve this in the next two weeks," the department said.
MPs' expenses for travel accommodation for the last quarter were released last Thursday, three days after National leader Simon Bridges' expenses were leaked to media early.
Parliament's Speaker Trevor Mallard today announced the appointment of former solicitor-general Michael Heron, QC to look into who might have leaked the information early.
"Mr Heron is experienced in conducting high-profile inquiries relating to integrity and conduct," Mallard said in a statement.
Heron was appointed in consultation with Bridges.
Mallard announced last week that a Queen's Counsel would be appointed to lead the inquiry into who might have given the information to Newshub ahead of its public release last Thursday.
Heron will engage a forensic IT expert, and Mallard previously said an employment lawyer would also help with the inquiry.
"It is important to ascertain how this breach of trust occurred and to identify whether there is a systemic issue or an individual is responsible, and if so who that person is," Mallard said.
Mallard noted that Heron and Bridges had worked as Crown prosecutors at the same time but in different firms, and that Heron was appointed by former government minister Chris Finlayson as solicitor-general, and Mallard had himself met Heron several times when the latter chaired Drug Free Sport NZ.
Mallard has not put a timeframe on the inquiry for either its start date or its end. He has not yet been able to put a cost to the taxpayer of the inquiry.