Prime Minister announces timeline for Zero Carbon Act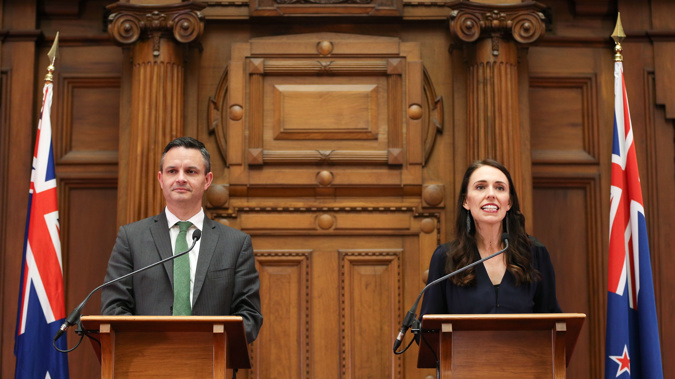 Prime Minister announces timeline for Zero Carbon Act
The Government will start public consultation in May 2018 to inform a Zero Carbon Act and establish an independent climate change commission.
And it will set up an Interim Climate Change Committee to do groundwork while the commission is being set up.
Speaking at her post-Cabinet press conference, Prime Minister Jacinda Ardern, with Climate Change Minister James Shaw alongside her, said a Zero Carbon Bill would be introduced by October 2018.
Shaw said the framework for a net zero emissions economy by 2050 should be in place by the end of the parliamentary term.
"Cabinet has agreed to a process of consultation in 2018, before the Zero Carbon Bill is introduced," Shaw said today.

"I'm looking forward to engaging in conversations with New Zealanders next year as together we design the framework for New Zealand to transition to a sustainable economy.

"This is a big task and the transition will take decades. Climate change challenges us to make fundamental changes to our economy and we have a moral responsibility to do that in a way that brings people and communities along with us."
Labour's agreements with NZ First and the Greens both commit to introducing a Zero Carbon Act and an independent Climate Commission, with the former agreement stating that the policies should be based on the recommendations of the Parliamentary Commissioner for the Environment.
The recommendations from commissioner's report, released in July this year, included a Zero Carbon Act to install a goal of zero greenhouse gas emissions, and a legal requirement to meet that target.
"Putting our new climate change target into law will hold the Government to account and place New Zealand in a small group of countries who aspire to net-zero emissions in the next few decades," Shaw said.
"A Zero Carbon Act provides the certainty businesses need to make long-term investment decisions, and it will drive the growth and innovation we need."
The consultation process would involve Māori, business, and other sectors of the economy.
Shaw said that stakeholders, including unions, business, farmers and local communities, should be consulted before a bill is introduced.
"We want to make sure our process is really solid."
Shaw said the independent climate commission should be set up in April/May next year.
Ardern said she hoped the policy work would have cross-party support.
"I hope we are able to build broad consensus around goals that are going forward - the first is child poverty and the second is climate change."
Shaw said the Interim Climate Change Committee could start by looking at agriculture, which contributes almost half of New Zealand's greenhouse gas emissions, and how we can transition to 100 per cent renewable electricity.
A board of public sector chief executives, focused on climate change, will also be established early next year.
"I hope we are able to build broad consensus around goals that are going forward - the first is child poverty and the second is climate change."
Labour's agreement with NZ First says that the independent commission should advise on the inclusion of agriculture in the Emissions Trading Scheme. If included, agriculture would have a 95 per cent free allocation, with all revenues invested in agricultural innovation and additional planting of forestry.
The planet has warmed by around 1C since pre-industrial times, mainly due to greenhouse gas emissions. New Zealand has signed up to The Paris Agreement obligations to limit warming below 2C, and aim for below 1.5C.
Last week Shaw released a Government-commissioned report that showed New Zealand doesn't have a co-ordinated plan to deal with future climate change.
He also released new guidance, setting out a 10-step process for councils and communities to adapt to climate change challenges based on the latest science. He had previously said that some local authorities had granted some "pretty dumb" resource consents for coastal developments in the face of rising seas.