Political battle over Kiwi troops outside the wire
Author

Publish Date

Thu, 12 Mar 2015, 5:57PM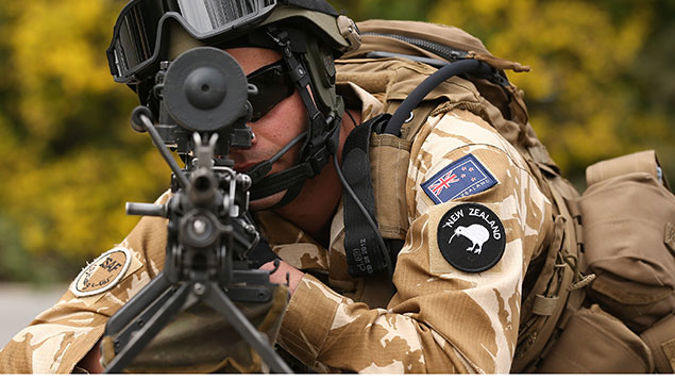 Political battle over Kiwi troops outside the wire
Author

Publish Date

Thu, 12 Mar 2015, 5:57PM
New Zealand troops may be able to go beyond the so-called wire in Iraq but only to defend themselves if they're being fired on.
Defence Minister Gerry Brownlee says that doesn't make them combatant troops, it simply allows them to look after themselves.
"If you were being fired at when you were not the aggressor, would you want to protect yourself? The answer is yes, so what we would say is that would be a self defence situation, something that may occur but is not encouraged."
The Prime Minister is adamant there's no change of position over the mandate for Kiwi troops facing deployment to Iraq.
The Chief of Defence Force has told a parliamentary hearing today the troops may be able to go beyond the wire, in a limited capacity, in situations such as pursuing attackers.
The opposition claims that breaks pledges made by John Key.
But he says it's exactly the position he's previously outlined.
"We're in exactly the same position. I made the exact same comments a few weeks ago. If you played the tape on that you'll see they're absolutely identical."
Labour MP Phil Goff says that contradicts the Prime Minister's assertion that our troops would remain behind the wire.
"The Prime Minister is giving his political spin. They will not be staying just inside the wire, there will be occasions on which the Chief of the Defence Force thinks they should go outside the wire, so the Prime Minister should tell us the truth."