Police Minister resigns over 'error of judgment'
Author

Publish Date

Wed, 15 Mar 2023, 1:59PM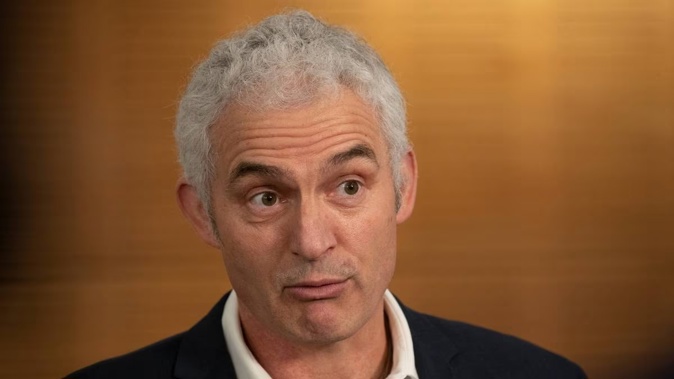 Police Minister resigns over 'error of judgment'
Author

Publish Date

Wed, 15 Mar 2023, 1:59PM
Stuart Nash has resigned as Police Minister following "unwise" actions in criticising a judge's sentencing and calling his Police Commissioner 'mate' to ask 'surely you are going to appeal?', Prime Minister Chris Hipkins has announced.
Nash, speaking to Newstalk ZB this morning, referenced the conversation with Police Commissioner Andrew Coster while talking about the need for appropriate punishments for offenders.
He was not Police Minister at the time of the conversation.
"I've seen a couple of judgments, and actually one I phoned up the Police Commissioner and said 'surely you're going to appeal this?' Nash said.
"I was wandering around telling everyone 'if you have an illegal firearm, you could face five years in jail'.
"This bloke didn't have a licence, had illegal firearms, had illegal ammunition and had guns without a licence and he got home detention, I think that was a terrible decision by the judge."
Nash then sent a message to the judiciary, saying judges need to "read the room" on crime.
Confronted by reporters, Nash defended his comments and clearly believed he had done nothing wrong.
Hipkins today said shortly after Nash defended his position, Nash contacted the Prime Minister to offer his resignation - something Hipkins would have asked for had Nash not offered it.
Hipkins said Nash had assured him that he had no connection to the 2021 case or anyone involved, and also promised it was the only occasion he had spoken to the Coster in that manner.
"Nevertheless, it's my view Minister Nash's action in contacting the Commissioner in relation to a possible appeal was unwise," Hipkins said.
"It is also my view that his comments, both at the time on the judiciary and subsequently in defending his actions are inappropriate and represent an error of judgement."
Prime Minister Chris Hipkins announced Stuart Nash would be resigning from the police portfolio. Photo / Mark Mitchell
Nash chose not to comment when contacted by the Herald.
Hipkins confirmed Nash had breached the Cabinet Manual, which governs how ministers act, in multiple ways - by not exercising a professional approach or good judgment in interaction with officials and by commenting on and involving himself in the results of particular cases.
"The Minister has reflected on his actions and agrees it is no longer tenable for him to hold the Police portfolio," Hipkins said.
"As such Minister Nash has offered me his resignation from the Police portfolio, effective immediately. I have advised the Governor General to accept it and she has done so."
Minister Megan Woods will be the acting Minister of Police for the time being and Nash will continue as minister for Fisheries, Economic Development, Forestry and one of the ministers responsible for the cyclone response.
Of particular concern for Hipkins was Nash's lack of understanding about the independence of police and the courts.
"Those in my view, mean that he should not continue as Minister of Police, I believe that that is a proportionate response to the error of judgement that Stuart has shown."
Hipkins said Nash had contacted him via message after he defended his comments, offering his resignation. The pair then had a brief discussion, during which Nash didn't give an explanation for his actions as Hipkins did not ask him for one.
Stuart Nash has resigned as Police Minister. Photo / George Heard
Hipkins, the former Police Minister, said there was an expectation that the minister had a good relationship with the commissioner but should also respect their independence.
Hipkins wasn't aware of the incident when he appointed Nash to the role.
Feedback provided by Police Commissioner Andrew Coster had reportedly said Nash's involvement in the 2021 case had "no bearing on the Commissioner's decisions or police decisions", Hipkins said.
The Prime Minister defended Nash's work assisting with the Cyclone Gabrielle recovery in Hawke's Bay, also his local electorate.
"He's shown an error of judgement and he's paid a price for that.
"The work that he has done so far on the cyclone response, I think, has been really solid work and I do have confidence in the work he's doing there."
Hipkins wasn't sure how long it would take for him to permanently appoint someone to the police portfolio.
National Party MP Chris Bishop successfully requested the House enter an urgent debate about Nash's resignation.
Woods said she had been asked to pick up the role by Hipkins and was "more than happy to".
She said questions about Nash's conduct and resignation were for the Prime Minister.
Woods already holds four other ministerial portfolios, including Housing and Infrastructure, and one as Associate Minister.
Asked if she was taking on too much, she replied: "I think I can handle it for today."
She deferred when asked if she would like to retain the role through to the election.
"Portfolios are absolutely the domain of the Prime Minister."
The New Zealand Law Society's criminal law committee convenor Chris Macklin said interference by ministers into police operational matters with respect to the legal system was a "serious breach" of the Cabinet Manual and the Policing Act.
"The ability for police to undertake their duties and responsibilities independent of Government is critical to ensuring the public have trust and confidence in police decision making and the rule of law."
Take your Radio, Podcasts and Music with you