Police investigating threatening text sent to Jami-Lee Ross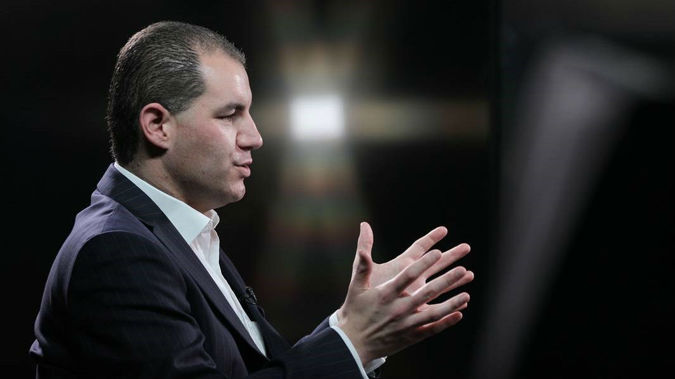 Jami-Lee Ross has issued a public statement apologising for the hurt he caused when he leaked secretly recorded tapes last year but he remains critical of the National leadership.
The lengthy statement explains how he has been "to hell and back" since he was "forced" to take leave from the party last year.
The former National MP revealed in an interview to Newshub that police are investigating a text he received from a woman MP which contained the words "you deserve to die".
He received the text well before being sectioned to a mental institution on October 20 last year but re-read it that day and after texting the MP to say she was going to get her wish, he ended up contemplating suicide.
"It was my children that actively stopped me from going through with hurting myself," Ross told Newshub.
"I was just lucky there were people looking for me and lucky that I thought about my little girl's happy face - and not wanting to crush that."
The investigation has been officially confirmed.
"Police can confirm that an investigation is ongoing into a text message sent to Mr Jami-Lee Ross," a police statement said tonight.
Ross said he did not initiate the complaint about the text that was sent, but said he was co-operating.
Leaving bitterness and hatred behind: https://t.co/dXyapytOq3 pic.twitter.com/Yhezot601k

— Jami-Lee Ross (@jamileeross) January 22, 2019
As has been reported, the text was previously sent by a National Party MP with whom he had had an affair.
On the night in question, the end of the week in which he was expelled from the National Party for disloyalty, he had been scrolling through old texts and when he came across that one, he sent a text to her saying "you get your wish" then turned off his phone.
The woman sent him messages asking if he was okay and had support but when no contact could be made, the police were called to help search for him.
The police deployed a helicopter and police dogs helped in the search.
He was eventually found in the Waikato and then sectioned to Middlemore Hospital for assessment.
Ross went on medical leave in October shortly before the results of a National Party inquiry into a leak of leader Simon Bridges' travel expenses was published.
The inquiry's findings were not conclusive but it found that Ross was the most likely person to have leaked the material, based on telephone records.
After the explosive events of last year, Ross remained on medical leave.
He told Newshub his psychiatrist had last week written to Parliament's speaker, Trevor Mallard, saying he was fit to return to work.
"People can expect that I am not going to be there to throw bombs," Ross said.
"I'm not going to be there to conduct any sort of vendetta.
"I was in a hate-fuelled daze by the time I ended up addressing the media," he said.
January 22, 2019
He was talking about a press conference he held at Parliament at the same time the National Party caucus was voting to expel him.
In the press conference he accused Simon Bridges of being a corrupt politician - which Bridges strenuously denies - and the next day released secretly recorded conversations he had had with Bridges about political donations.
Ross also made a complaint to the police.
Asked if he was a narcissist, Ross said he had asked his psychiatrist if he had narcissistic personality distorter.
"He told me I did not, " he told Newshub.
National leader Simon Bridges said he wished Ross good health and would not comment further.
Deputy leader Paula Bennett said she had no comment to make, other than she wished him good health.