PM: Disability Minister's tweet 'a mistake'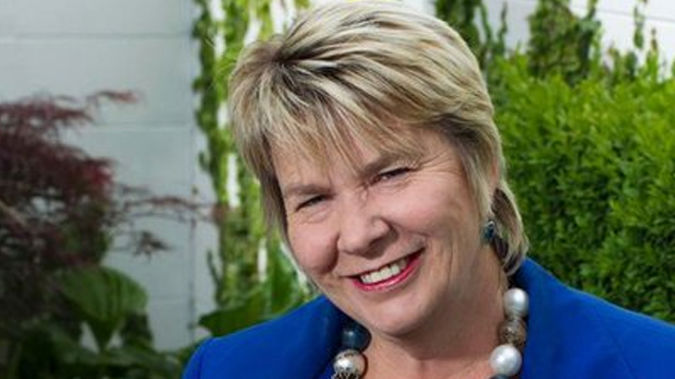 PM: Disability Minister's tweet 'a mistake'
The Prime Minister has admitted the Minister for Disability Issues has made a mistake with her insulting tweet.
Bill English said Nicky Wagner had not meant to be offensive after she publicly wished she was out on Auckland Harbour rather than doing her job.
"Nicky is a very strong advocate for the disability community," English told journalists at today's opening of the Waterview tunnel.
"It was easily misunderstood and she has fixed that and that is appropriate.
"No one would believe that Nicky Wagner set out to be offensive to people with disabilities," English said.
He had not spoken with her about the issue yet.
Calls have started for Wagner to quit.
Labour MP Grant Robertson called for her resignation.
"Oh. My. God.
"You are the Minister for Disabilities, show some respect. Actually, come to think of it, just resign and go be on the harbour."
English said Wagner should not resign.
Wagner posted to Twitter on June 14 that she'd rather be out on the harbour than in disability meetings.
Busy with Disability meetings in Auckland- rather be out on the harbour! pic.twitter.com/1i9O86hvod

— Nicky Wagner MP (@nickywagner) June 15, 2017 
Special Educational Needs NZ posted its disgust to Facebook.
"That's just such a thoughtless and heartless thing to say. I'm quite sure people living with disabilities wish they could walk away from what they face every day, but they can't, and it's the minister's job to support them."
English said it was complete nonsense the tweet reflected on the National Party as a whole, saying the Government had been more active in understanding the breadth and depth of the needs of people with disabilities than any previous Government.
"It was absolutely not meant to be offensive by Nicky Wagner and doesn't reflect Government policy," English said.
Cutting replies have already started to roll in with Rosie tweeting that she knew one of the disabled people Wagner was meeting who had been looking forward to the event for four weeks.
Mandy Hager tweeted "then resign and give your position to someone with integrity and compassion. Shame on you".
A National voter posted that he found her post "disgusting and embarrassing".
Responding to the furore, Wagner told the Herald she had made a silly tweet with "a slip of the finger" but explained she didn't mean she didn't want to be at her meetings.
"We just thought 'wouldn't it be good to have our meeting on the harbour?'.
"I was surprised [with the reaction] it was a very innocent tweet. It was a beautiful day outside and we were inside."
Wagner said she would not delete it out of fear that it would look worse.
Otherwise she said she had a fantastic day meeting with the Murray Halberg Trust, the Equal Employment Opportunities Commissioner, the New Zealand Artificial Limb Service and EMA on disability issues.
Wagner was annoyed that while this tweet was spreading like wildfire her other good news tweets were overlooked.
"There were several positive tweets yesterday about good work being done. It's a shame people shine the light on my silly words rather than on the good work of others.
"I should think before I tweet."
The Green Party's spokeswoman for disability issues, Mojo Mathers, who is deaf, told Newshub the tweet was appallingly shallow.
"It really makes me question her commitment to the disability community if she'd rather be out on the harbour than in meetings with them."